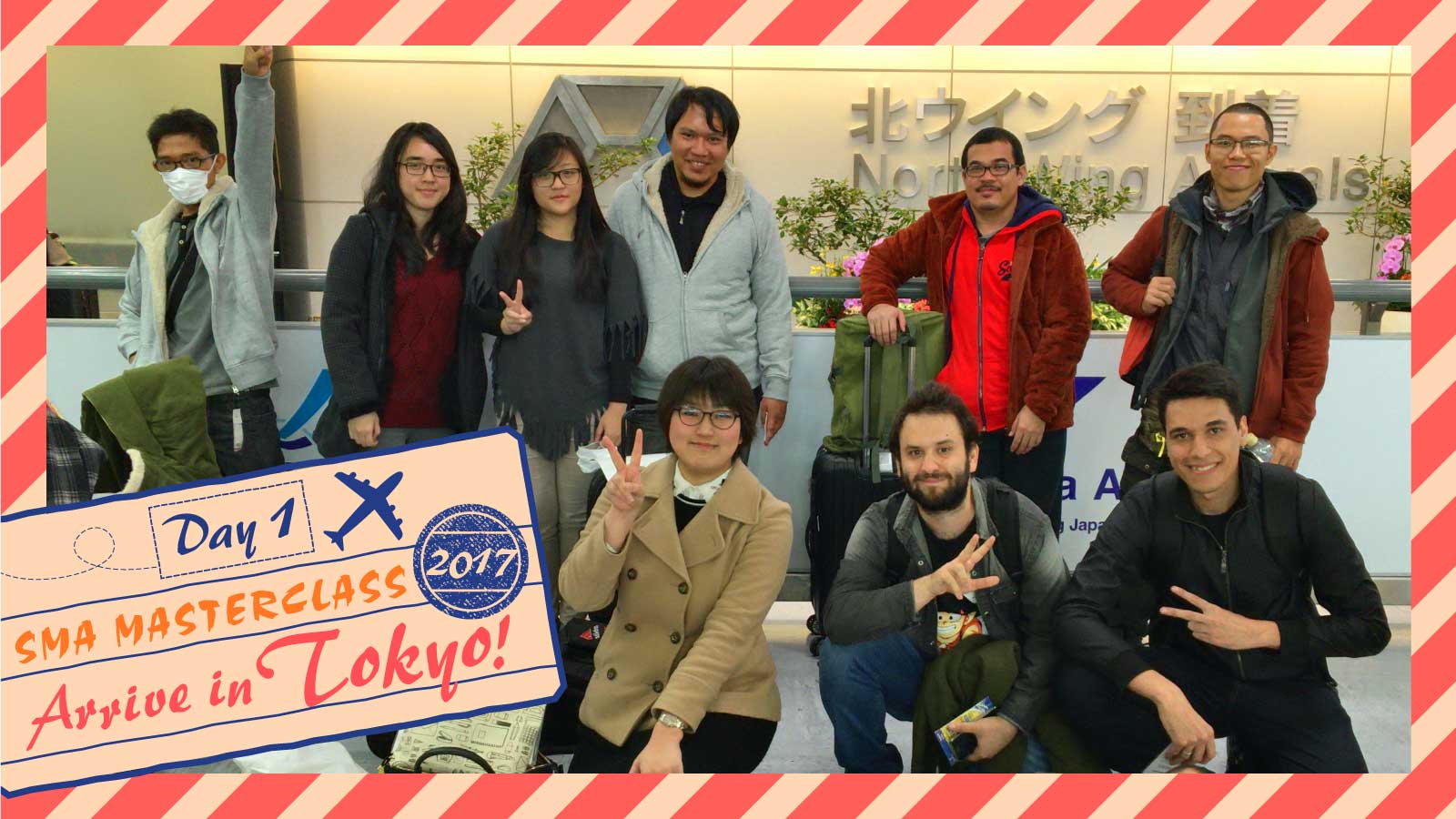 The SMA MASTERCLASS 2017 Special Report: Day 1 Arrive in Tokyo!
The eagles have landed! SMA MASTERCLASS 2017 arrive safe and sound in Tokyo. Their mission: To seek out manga legends and new manga skills. To boldly create manga that no manga creator has made before.
Time to split up into two teams: Team Ghibli Museum and Team Tokyo Tower. Exhausted and excited, we can't wait to get into the city. But, we'll have to take a short train ride first.
Team Studio Ghibli grabs a Japanese style
Teishoku
(set meal) lunch first and get to know each other. And then it's off to the Ghibli Museum! We take a detour through Inokashira Park.  Looks like some of the MASTERCLASS have found some inspiration for their next manga. Maybe Inokashira Park reminds
Jeet Zdung
of his manga, 
"Chau Chuoc" (SMA5)
.
The lines may be long at the Ghibli Museum, but that won't stop the MASTERCLASS. Time to see where 
Ombobon
's
"Owl Express Delivery" (SMA5)
 was inspired from.
Team Tokyo Tower… pfft. More like Team Tokyo One Piece Tower! Games and food for the MASTERCLASS.
Time for everybody to meet up for dinner at an
Izakaya
(Japanese diner). Let's break the ice with good food, good drink…and of course
Karaoke
. We've still got a busy week ahead of us, so we'll turn in early tonight.
The fun and busy week only starts here and your works can let you join in the excitement of the MASTERCLASS as well. Your first steps to the MASTERCLASS begin with the SILENT MANGA AUDITION®. Enter today and let us join you on your journey!
The SMA MASTERCLASS 2017 Special Report