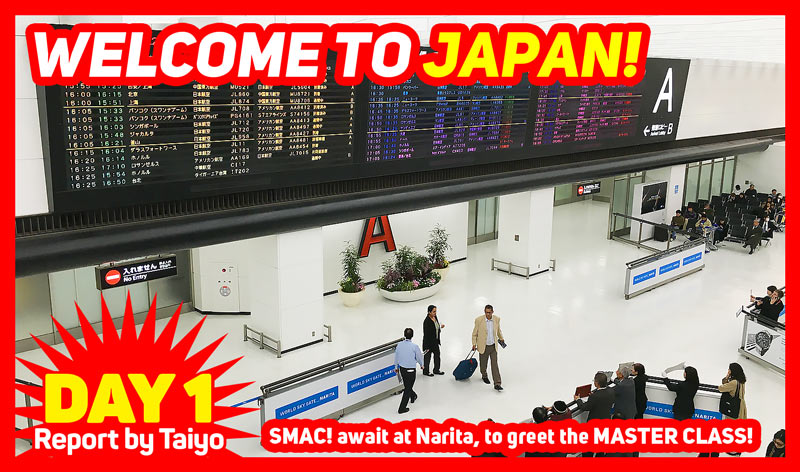 The SMA MASTERCLASS 2016 Special Report Day 1: Welcome to Japan!
ARRIVALS – Day1 in Tokyo
Because the MASTER CLASS is chosen from all corners of the world, arrival at Narita airport is a hectic event. (Flights arrivals are scattered around the day, from 07:15 to 20:55!) Every member of team SMAC! is at the airport, waiting to greet the new members of our team of manga creating professionals 😉 Upon arrival, they receive the essentials to survive any modern cities, like SIM cards for their smartphones and SUICA cards that will get them around the vast train/metro network. Early arrivers are welcome to wonder around the city for the day! ( Maybe you've seen their SNS? So much to do in Tokyo! ) Later in the night, we re-group at a diner in Kichijoji. We have a busy week ahead! Eating is the best way to preparing for all the events 💓 yum!