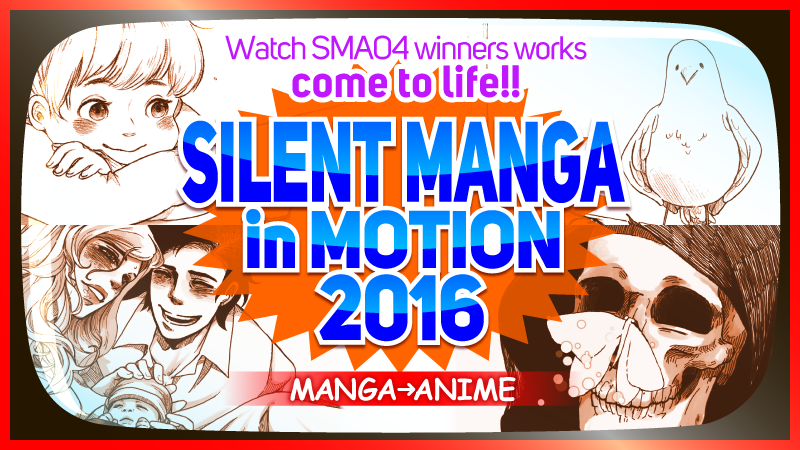 SILENT MANGA in MOTION 2016 – SMA04 GP winners manga into Motion Comics!!
We've always said Manga is "MOVIE ON PAPER".
Let's see how Manga is a solid base for movie making!
We have turned the two Grand-prix winning manga from SMA04, into a motion comic, a "MANGA ON SCREEN"! Enjoy the differences and similarities between the MANGA ver. and the MOTION COMICS ver.!
→
READ ORIGINAL MANGA 
→
READ ORIGINAL MANGA