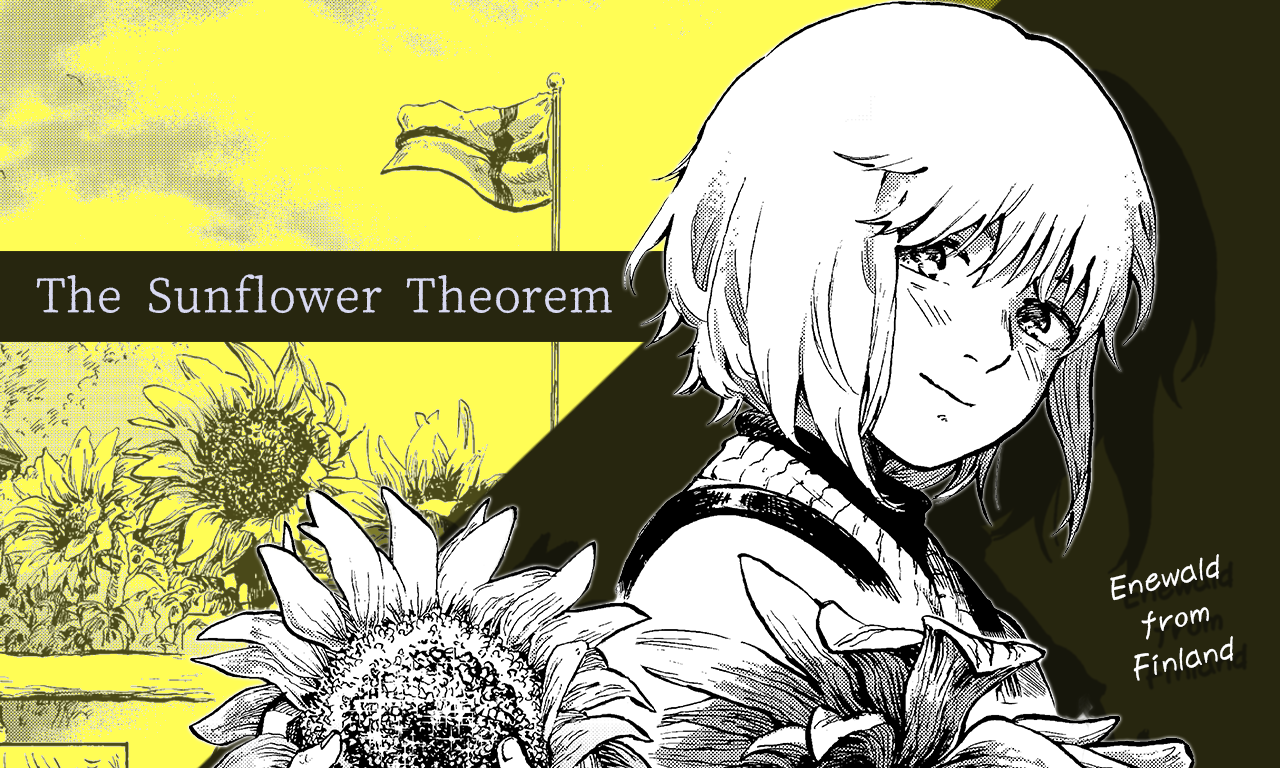 International Manga Creator Finalist in Japanese Audition!
A newly recruited member of the SILENT MANGA AUDITION® MasterClass is one of the finalists of Monthly Comic ZENON's 23rd Manga Taisho – Enewald from Finland surprised the judges thanks to a high-quality manga that promises to be just the beginning of a long series of achievements for this young creator!
"The Sunflower Theorem"
(Japanese title: 
Himawari no Teiri
) tells the story of Noe, a very special girl with a great passion for math and the ability to see it in the beauty of nature and daily life. For this reason, Noe doesn't have many friends that can understand her, but this doesn't bother the young girl as long she has her beloved numbers with her. However, everything will change for Noe once a new classmate, Maika, arrives to math class…
"Monthly Comic ZENON Manga Taisho"
(lit.
"The Great Manga Audition of Monthly Comic ZENON"
) is ZENON's oldest contest where Japanese newcomers can prove themselves DIRECTLY to their future fans with a 39 page entry. As a matter of fact, Manga Taisho is not only judged by manga legends such as Tsukasa Hojo-sensei and Tetsuo Hara-sensei, but also judged by booksellers and the general public in order to evaluate the marketability of the entrants. After
Momo Sanse
, Finnish MasterClass member Enewald is the second international creator discovered by the SMA Editorial Dept. to reach the finals of the prestigious Manga Taisho, which allows you, the SMA Community, to READ and VOTE Enewald's latest work!
Read "The Sunflower Theorem" here!
Enewald's manga will be available for review by the general public of Japanese and international readers from today
January 21st
until 
January 28th,
11:59
(JPN time) on the
Comic ZENON website.
TO VOTE IS SIMPLE!
1 – Read Enewald's entry IN JAPANESE* HERE
2 – Fill the form with YOUR name and select Enewald's entry HERE
That's it!
We are looking forward to reading the opinions and reactions of our community!
*The English version of "The Sunflower Theorem" is scheduled to be published on the SMA website in the first half of 2022.