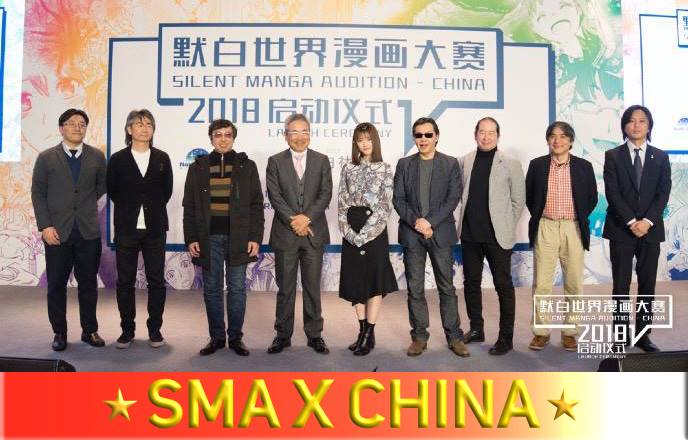 SMA CHINA LAUNCHES WITH A LITTLE J-POP, IDOL MAGIC!
Last month saw a contingent from COAMIX descend on Shanghai, China for the launch of SMA China.
The team, consisting of CEO Horie san, Hojo sensei, Tsugihara sensei, Tomizawa sensei and Director Mochida san, kicked off the event with a live broadcasted announcement from the Biribiri Movie Headquarters.
A schedule packed with interviews, panel discussions and announcements, the event proved a huge success, reaching a peak audience of over 700,000!
Aimed at discovering the vast manga making potential of China, SMA China will be organized, promoted and judged by a team of experienced industry specialists using the tried and tested methods of SILENT MANGA AUDITION®.
With Sayuri Matsumura of J-pop Idol group, Nogizaka46 fronting the event, the China SMA launch drew to a close in spectacular fashion with a series of speeches to an over capacity audience.
We for one, cannot wait to see the fruits from the SMA China audition, further spreading the joy of Manga to the world!