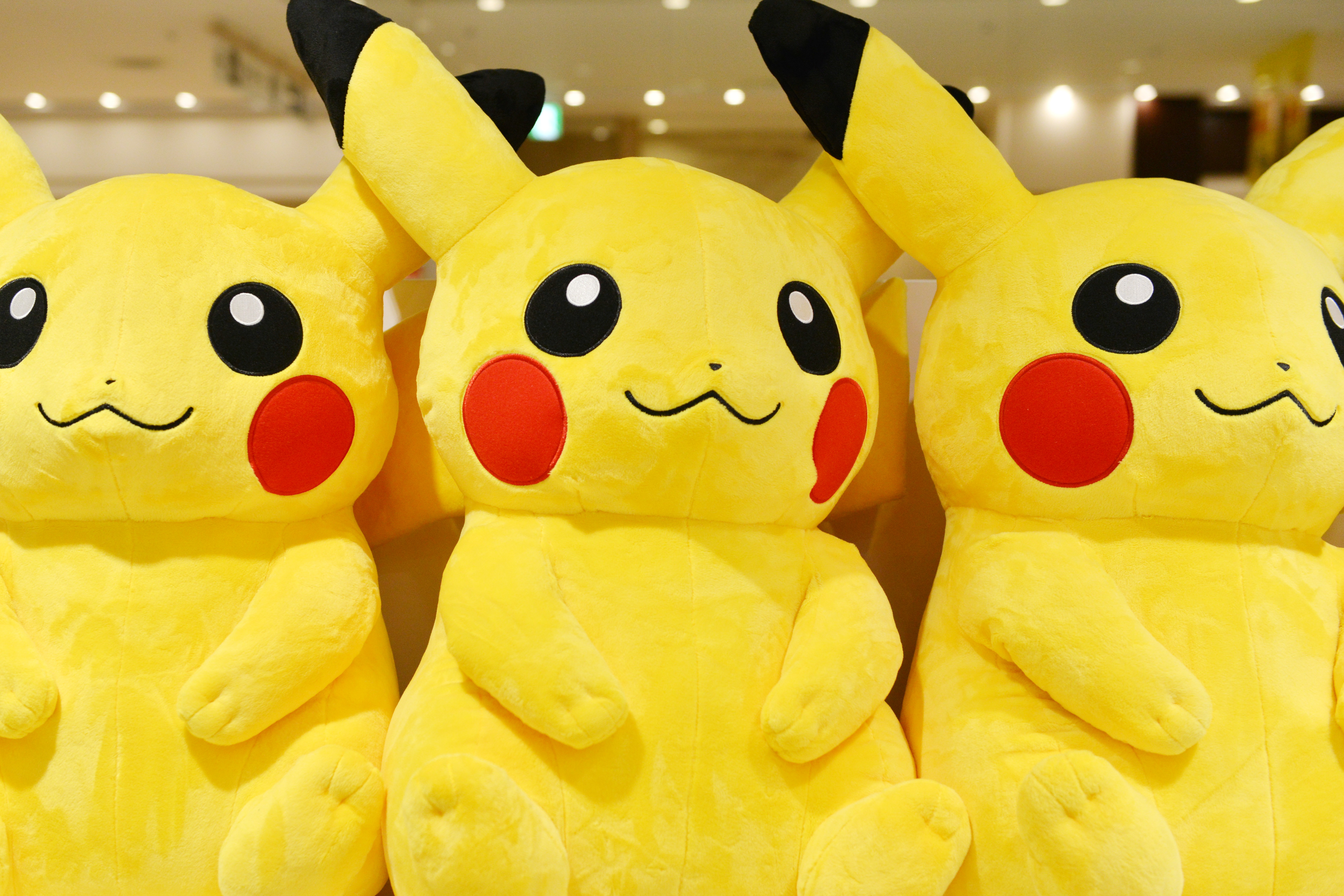 TOKYO MANGA DEEP WALKER #015
The hottest places in the Anime & Manga industry, brought to you by the SMAC! News Team… This is TOKYO MANGA DEEP WALKER!
Today, we have a destination that is packed with famous Japanese characters… 
Pokémon Center MEGA TOKYO!!
Pokémon is popular all over the world. In fact, the anime has been broadcast in a total of 93 countries and regions! I'm sure many of you have played the video game, bought the trading cards, and worn the T-shirt! Let's take a look!!
Pokémon Center MEGA TOKYO
is a huge store found within Ikebukuro's
Sunshine City
mall.
Of the 9 pokémon centers in Japan, this one is the biggest and boasts the widest selection of goods!!
This is the main entrance. And what is that…?
Visitors are greeted by a giant pokéball!! What's more, this pokéball is a projector, which can change color and display various types of pokémon!
Advance further into the shop, and you'll meet this Mega Charizard Y!!
Look closely, and you'll notice a little Pikachu riding on his back! The next area is dedicated to Pikachu goods!!
This is heaven for Pikachu fans! Legions of Pikachu are lined up on the shelves!!
There are dolls of all shapes and sizes, and every single one is adorable!!
Here's a Pikachu wearing a Mega Charizard Y cloak! With that fighter's expression, he looks a lot tougher than usual!!
This is the "Monthly Pikachu", which comes out with a new outfit every month! These popular goods are sold-out time and again! This month's Pikachu is wearing a sailor outfit, perfect for summer! Every month is a new surprise for the fans!
Of course, Pikachu isn't the only pokémon they have! Every inch of shelf space is crammed with pokémon figures and goods!!
One of the latest products! These are charms with pictures of pixel art pokémon and their in-game sounds!!
Oh, they also have pixel art pokémon T-shirts!! These are the latest in pokémon fashion, so please check them out!!
Pokémon clear files are popular with children and adults alike!! There are many designs, and we saw a customer buy a whole bunch!
Looking around this large store, we noticed many customers from other countries!!
I'm sure lots of them came in search of pokémon goods that they can't find back home! This isn't just a Tokyo thing, this shop is internationally famous!
Here's a commemorative photo with two tourists visiting Japan (And Mega Charizard X in the background!!) Thank you for taking a photo with me! I hope you enjoy your Japan trip!
Here's a hot (or warm?) item: pokémon socks!
The giant pokémon statues placed all over the shop make great photo spots! Standing next to a life-size pokémon is the stuff of trainer dreams!!
And that's not all!! This shelf is full of cute pokémon dolls!! Everyone wants to pick them up and give them a cuddle!
And the dolls aren't limited to Pikachu! There are loads of different types. These dolls aren't just for kids, they're popular with a wide range of people, old and young. We saw lots of customers taking them home!!
They also have the pokémon trading card game, which has been translated into 11 languages and sold in 74 countries around the world! You can get the latest series here, and lots of people also buy the Japanese version as a souvenir!!
Besides all the goods, this huge shop also has games! Children were lining up to have a go! There's also an area for card game battles, and this store regularly holds events. This isn't just a place for shopping, it's a place that you can enjoy with the whole family!!
Here's a comment from the staff:
"Since coming out as a game in 1996, pokémon has also become a TV series, multiple movies and a manga, and is enjoyed in its various forms all over the world.
We're so happy that people from so many difficult cultures and backgrounds have been united through their fandom. This isn't only limited to pokémon, we also think the power of games and manga is incredible.
We hope that the fans from all over the world will continue to love pokémon, and we will do our best to provide new and exciting pokémon products!"
Finally, let's buy a pokémon capsule! These are special edition capsules that are only found in Pokémon Center MEGA TOKYO… They contain Pikachus with Charizard cloaks!! What will we get…?
We got a flying Pikachu with balloons tied to his back!
(This Pikachu now lives on Dai's desk in the SMAC! office)
It's not every day that you find a store with this many pokémon goods! We can definitely recommend it to any hardcore pokémon fan. Of course, even if you're not a hardcore pokémon fan, it's still a fun place to visit!! Pokémon… with its lovable characters, and amazing potential for movies and games, this series has stolen the hearts of people around the globe! We really hope that you'll visit a pokémon center next time you're in Japan!! Pokémon Center MEGA TOKYO http://www.pokemon.co.jp/gp/pokecen/megatokyo/
Link
 to English google maps Photographer: Yoshio Kobayashi ↓↓↓ Missed our past articles? Read them all below! ↓↓↓