MANGA MOVIE "ANGEL SIGN" RELEASE DATE AND POSTER ART REVEALED!

Asian talent unite for the directorial debut of "City Hunter" creator! Five manga stories
make it to the big screen in a live-action celebration of the SILENT MANGA AUDITION® (SMA).


Tokyo based manga production company North Star Pictures Inc., has announced the release date of
the Tsukasa Hojo helmed live action movie "Angel Sign". The creator of the iconic manga series
"City Hunter" will premier his non-animated directorial debut on
Friday, November 15th 2019 at the United Cinema Toyosu, followed by a limited nationwide
release.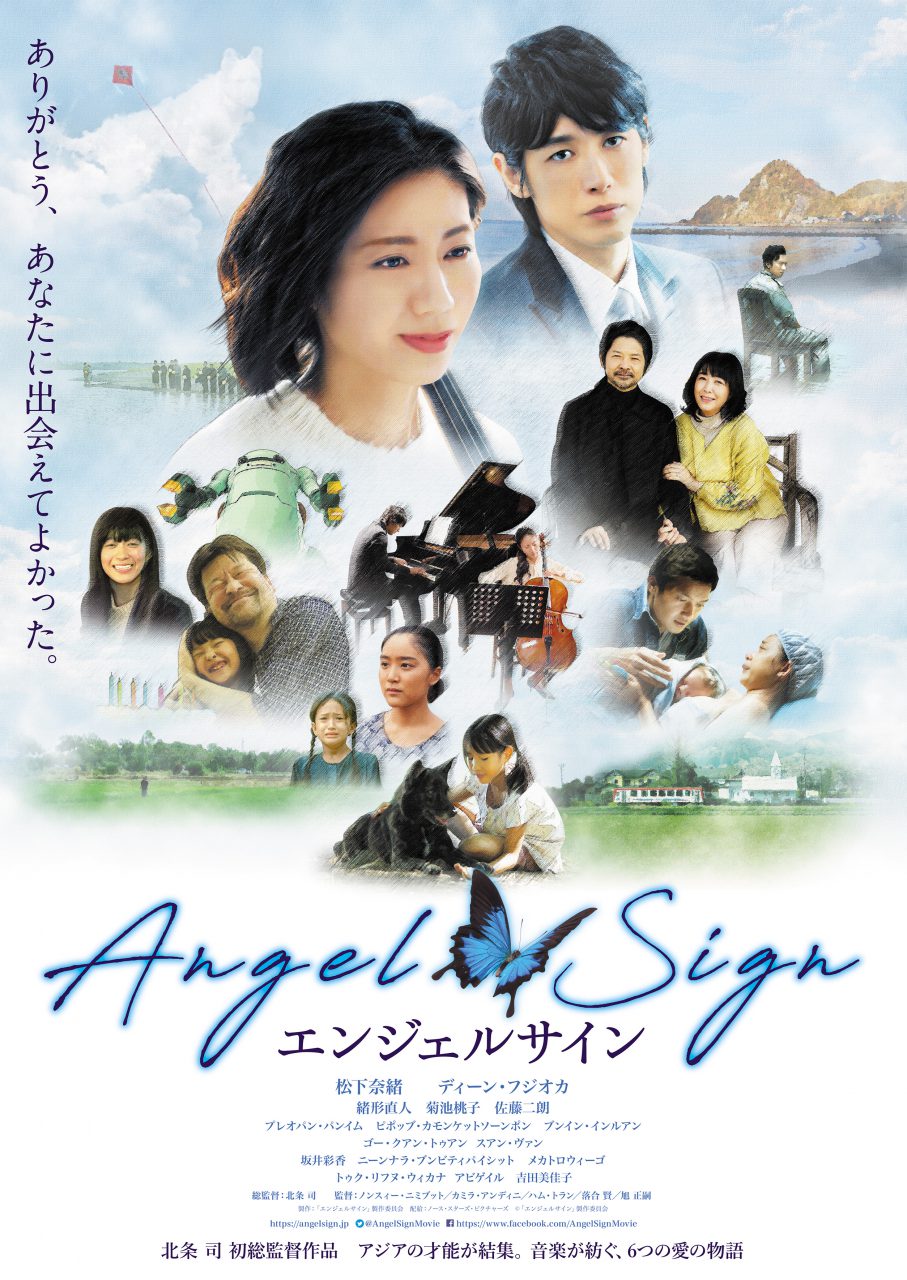 REVEALED: The official "Angel Sign" poster art

An anthology film of interconnected stories based on five SMA award winning works from as far
afield as Asia, South America and Europe, "Angel Sign" is a celebration of one of the world's
biggest international manga competitions.


Each story, filmed on location around Asia will be helmed by a successful director from each
country, bookended by an original "Prologue" and "Epilogue" written, storyboarded and directed
by manga legend Tsukasa Hojo.


Perhaps the most unique quality of this cinematic extravaganza is the soundtrack. Effectively
a "silent movie", the emotional voice of the film is in its imagery and music, making "Angel
Sign" a truly international project that crosses language and culture. A fitting tribute to
the source material and a worthy legacy for the SILENT MANGA AUDITION®!


"Angel Sign" will consist of 5 award winning SILENT MANGA AUDITION® adaptations:

For more information about this pioneering film, please visit the official "Angel Sign"
website.