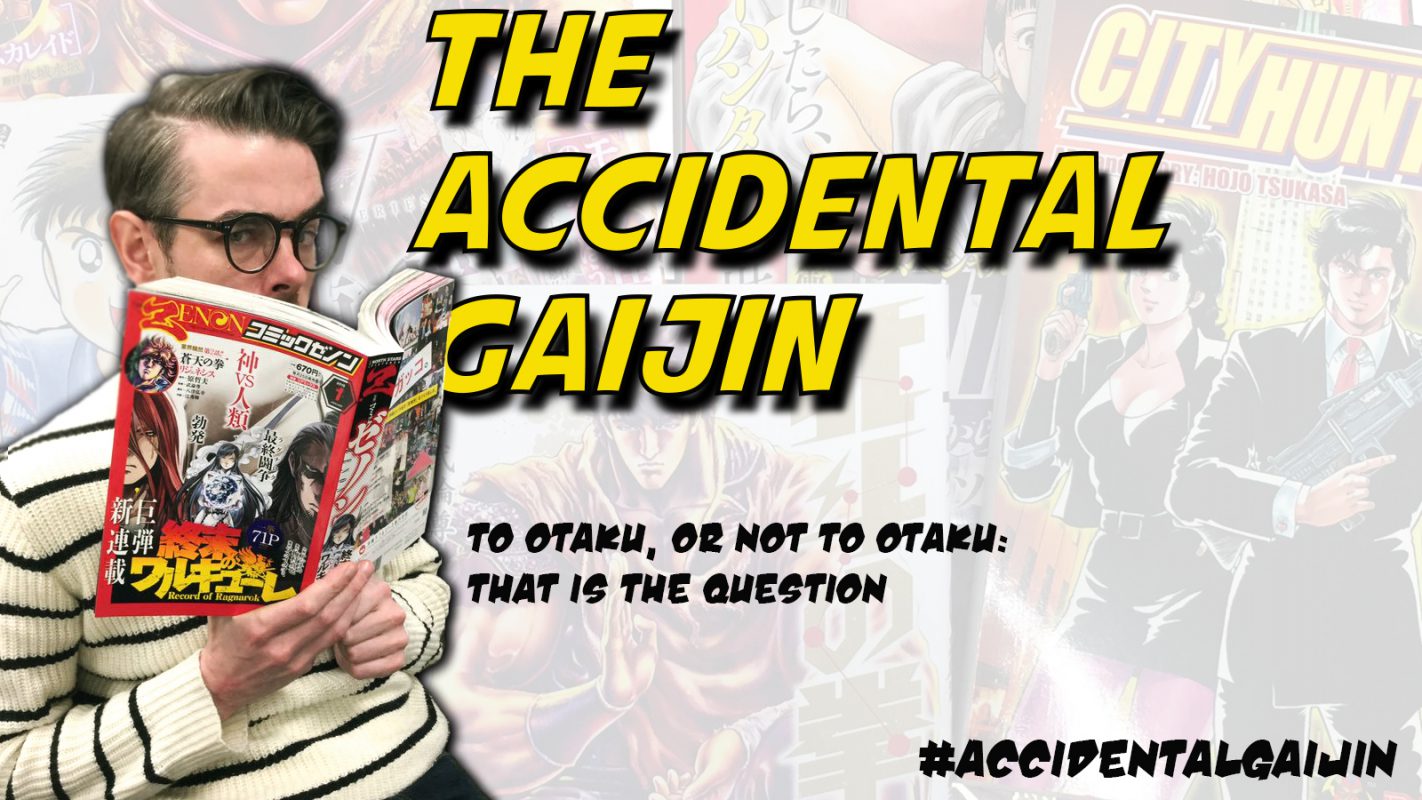 The Accidental Gaijin: #3 A Frosty Ambition
Being an Accidental Gaijin and working in Japanese manga, requires a hearty embrace of the unknown. Not only with swotting up on the countless (and I mean countless) manga titles in circulation, but in gaining an in-depth understanding of the very essence of what makes a story. As a result, I've filled every precious scrap of spare time, fastidiously glued to manga in an effort to deconstruct stories, learn what makes a good protagonist and theorize how it all flows together in harmony.
So when it was decided that a sacred Saturday would be allocated to the PyeongChang, Winter Olympics 2018, I immediately balked at the idea! Now I'm no fan of sport at the best of times, but watching, albeit impressive athletes stumble around in the snow when I had far more important things to do was absurd. Unbeknownst to me, I was about to be exposed to a Japanese, sporting obsession. Not baseball or football (that's soccer to you heathens), nor even Judo. I'm talking about figure skating, with golden boy Yuzuru Hanyū, taking centre stage in the hearts of a the Japanese public.
Because of HUGE copyright issues with publishing photos of Yuzuru Hanyū, here's a 1923 pic of figure skaters…could you make a story from this photo? Flickr/Special Collections Toronto Public Library
Intrigued by this devotion, I decided to delve deeper into the life of this young olympian…if anything to excuse myself from having to sit through the performance in real time. What can I say? I love research! Hanyū's life story gripped me instantly. A career with as many ups as downs, namely an inordinate amount of injuries, this native of Sendai was fully absorbed in a practice session, just as the devastating earthquake and tsunami of 2011 descended on his hometown. Undaunted, Hanyū not only got back into his training regime as soon as possible, but spearheaded a relief fund that raised incredible sums of money for the victims of his home prefecture.
The damage caused by devastating earthquake and tsunami of 2011, in Hanyū's Miyagi Prefecture, is still felt to this day. Flickr/Tex Texin
It doesn't stop there either! During the 2014 China Cup, this unstoppable trooper suffered a severe concussion from a nasty collision during his warm up session. Anyone else would tap out of the competition, curl up on the sofa clutching our Winnie Pooh bear and chalk it up to bad timing, but not Hanyū! Bandaged and bleeding, he controversially insisted on skating, and though he spectacularly crashed onto the ice five times during his performance, he staggered away with a silver medal!
With my opinion of this sport, and it's athletes changed for the better, I focused my eyes on the screen to watch this ice-skating "superman" in action. Literarily gripping the edge of my seat as he finished with a final flourish to the beat of traditional, Japanese music, a shower of Winnie Pooh bears covered the rink. Incidentally, Hanyū is obsessed with the whimsical bear from the "Hundred Acre Wood", a fact his legions of fans have gripped onto with glee! I was astounded by his performance, especially thanks to the quick research I undertook.
The dedication and pain of round the clock practice, the obstacles he faces trying to fit in a normal life, the excitement of a tournament, the euphoria in victory and crushing emotion in defeat were all presentYuzuru Hanyū's young life. Then it hit me, this guy's life, triumphs and failures included, reads like a manga! I was studying all along, with the ingredients of manga, playing out in front of my very eyes.
Stories can be found in the least likely of places. Flickr/Julia
As much as I love reading manga, I now know that it doesn't have all the answers. A vital part in learning to how to create an entertaining protagonist, how to weave a story and how to link it all together is literally all around us. Buying a carton of milk, taking a walk in the park or even competing in international ice skating competitions all have the potential to birth a protagonist and a story. Like a hastily drawn doodle, every scrap of experience is worth its weight in gold, because life itself is a manga, patiently waiting for a mangaka's G-pen.
See you next week! Chris
Penmaru says…

I never realized that stories could be found everywhere!! I'll definitely make sure to carry a notepad and pen wherever I go from now now. Thanks Chris!
Twitter – @chris_smac
Facebook – Chris Smac