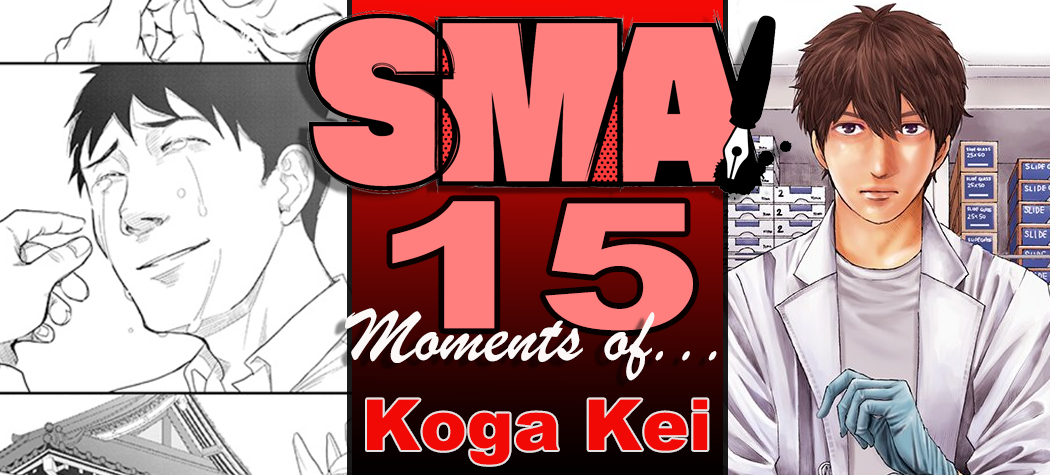 SMA15 Moments of… CRYING: Koga Kei
"Moments of CRYING, SMILING or LOVE" is the theme for SMA15. With endless possibilities for stories covering each of these emotions, we'll look at the work of Zenon's own mangakas for inspiration. Each mangaka featured in this series started out just like you, by entering manga into the Japanese Silent Manga competition under the same emotional themes. From there, they have all gone onto professional careers with successful series in Monthly Comic Zenon.
Title:
I Am Here for You
Author:
KOGA Kei (Nakano Haruka)
Category:
Crying
Round:
#19
Year:
2013
Award:
Excellence Award RU
Current Series:
Trace: Kasouken Houi Kenkyuuin no Tsuisou
[lit: Trace: Forensic Scientific Researcher's Recollections];
Brutal: Satsujin Kansatsukan no Kokuhaku
[Eng: Brutal: Confessions of a Homicide Investigator]
JUDGES COMMENT:
"I like the fact that you're creating pages with careful breaks of the panels, which allows for a seamless flow and enjoyable read. Further up the ante by being aware of producing a great scene that leaves a lasting impression!"
I Am Here for You
is a tender account of fatherly love from beyond the grave, and proved a hit with the judging panel. With the theme "Crying", the entry successfully depicted grief, love and letting go, all packed into 8 pages of emotional manga! But where can stories about death take you? Koga Kei-sensei dived into her professional career to answer that very question! Death is as inescapable as taxes as the old saying goes, and Koga Kei-sensei knows all about death. From her award-winning entry to the Japanese SMA to two hugely successful series, death has been the running theme that helped forge a gruesomely addictive professional manga output! In
Trace: Forensic Scientific Researcher's Recollections
, we have a classic detective story from the unique perspective of rookie forensic researcher, Nonna Sawaguchi. By solving complex murders from seemingly insignificant pieces of trace evidence, the manga successfully keeps us gripped by throwing up surprising twist after surprising twist! Murder doesn't stop there either! Set in the same world as
Trace
, the series
Brutal: Confessions of a Homicide Investigator
presents us with the same gruesome scenes from an altogether different point of view. More of a "howdunit" than a "whodunit", we discover the dark secret of Homicide detective Hiroki Dan, and his psychopathic quest to bring justice to those beyond the law… hint: his methods are exactly as you can imagine!