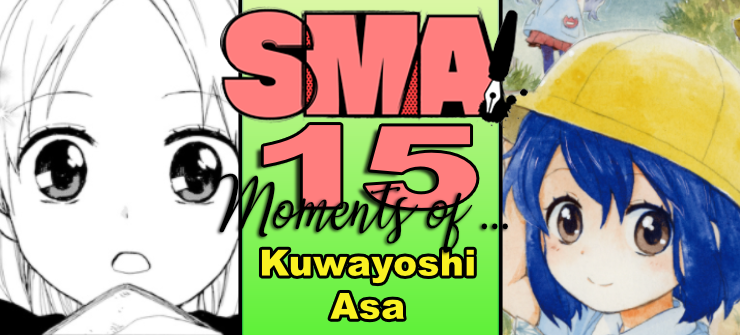 SMA15 Moments of… CRYING: Kuwayoshi Asa
"Moments of CRYING, SMILING or LOVE" is the theme for SMA15. With endless possibilities for stories covering each of these emotions, we'll look at the work of Zenon's own mangakas for inspiration. Each mangaka featured in this series started out just like you, by entering manga into the Japanese Silent Manga competition under the same emotional themes. From there, they have all gone onto professional careers with successful series in Monthly Comic Zenon.
Title:
A Tiny Break-Up
Author:
Kuwayoshi Asa
Category:
Crying
Round:
#21
Year:
2013
Award:
Excellence Award
Current Series:
Obaachan Shoujo Hinata-chan
(Eng. The Cute Little Granny Girl Hinata-chan)
JUDGES COMMENT:
"The girl characters are cute and charming in many places and the flow of the story with its unique pauses shows an ability to draw the reader in. Depending on the story, there could be high hopes for a future that may lead to an immediate success."
Kuwayoshi Asa-sensei knows "Kawaii". From her Silent Manga entry,
A Tiny Break-Up
, to her smash hit manga series
Obaachan Shoujo Hinata-chan
, this accomplished mangaka has built a career on melting the hearts of her readers.
In
Obaachan Shoujo Hinata-chan
, our protagonist is an all-around preschooler with a secret… she is a young girl who has the memories of her 88-year-old grandmother! She enjoys drinking tea on the porch, loves tsukemono (Japanese pickles), and always says, "dappe". What is the purpose of her rebirth? A nostalgic comedy filled with the wisdom of her grandmother, wrapped up and delivered by the cutest of children.