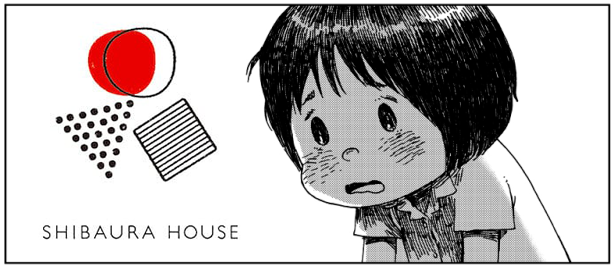 Thai MasterClass alumni to get SMA exhibition in Tokyo
SMA MasterClass member Prema-Ja will have her award winning SMA 1 entry, "Sky Sky" exhibited in Tokyo's innovative creative hub SHIBAURA HOUSE.
The brainchild of Kohkoku Seihan Inc, SHIBAURA HOUSE is an architectural wonder nestled within the bustling heart of Tokyo. Built in 2011, the project was designed to offer a chilled oasis and office space for local people, making it a true home away from home and a respite from the neon-jungle outside. With regular events and activities, including English lessons and lectures given by international guests, SHIBAURA HOUSE is striving to build a local community built with global understanding.  
"Sky Sky" by Prema-Ja won the Grand Prix in the very first SILENT MANGA AUDITION, securing her a place in the future SMA MasterClass. With it's endearing message of love, "Sky Sky" impressed our very own Hojo sensei so much, he included a live action version of the story in his directorial debut, "Angel Sign". 
The manga is to be displayed on the ground floor windows, making it the perfect choice for SHIBAURA HOUSE in their mission to invite to new people into their welcoming community.
The exhibition will run from Wednesday July 24th till Wednesday August 7th.