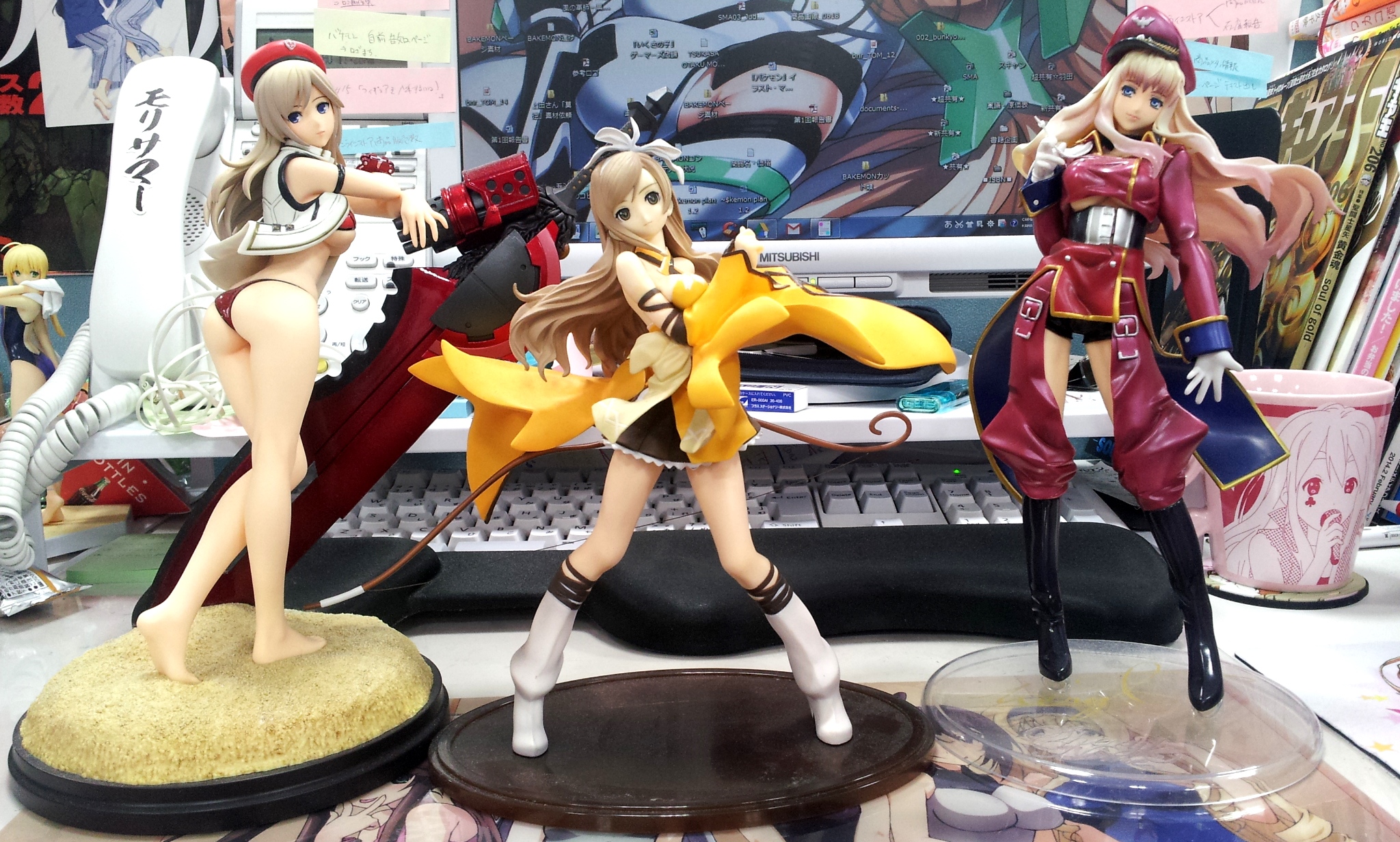 There are so many ways to grow one's figure collection! This time round, I'm going to be explaining how I got each of the lovelies on my desk!
First up… ①Specialty Stores
This is Kureha from the popular game
Shining Wind
. I got her at a famous Japanese figure store called
KOTOBUKIYA
. ②Online Shops
This is Saber from the popular anime series
Fate Stay Night.
I bought her online from an anime goods site called
Amiami
. That swimsuit is just right for the summer!
This is Alisa from the game
GOD EATER
. I also got her online! With that intense giant sword, and Alisa's cuteness, this is one of my favorite figures! ③Second-hand Collectors' Stores
This is Sheryl, my favorite character from
Macross Frontie
r! I bought her at a second-hand collectors' store in Akihabara. This figure is quite rare so it was hard to track it down… ④Magazine Freebies
Can you believe that you can get such adorable figures with an anime/manga magazine? These are from a figure series called niitengo. They're know for being cute and light!
(Translator's note: "Niitengo" means "2.5". Their total height = head's size * 2.5)
Lastly… The figure that I introduced last week will be arriving soon!
I can hardly wait!!! Have you guys ever bought figures before? How do you get hold of them in your countries? Next week, I'll be introducing Japan's anime magazines! Please look forward to it!!