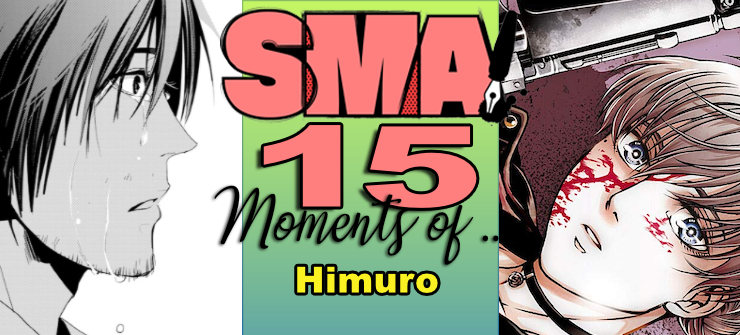 "Moments of CRYING, SMILING or LOVE" is the theme for SMA15. With endless possibilities for stories covering each of these emotions, we'll look at the work of Zenon's own mangakas for inspiration. Each mangaka featured in this series started out just like you, by entering manga into the Japanese Silent Manga competition under the same emotional themes. From there, they have all gone onto professional careers with successful series in Monthly Comic Zenon.
Title:
Fountain
Author:
Himuro
Category:
Crying
Round:
#05
Year:
2011
Award:
Excellence Award RU
Current Series:
Grace Rosa
JUDGES COMMENT:
"The downpour of rain, the gaseous smoke rising from the discharged pistol… gives an instant feeling of "cool" from the first cut.  The skill of the art is a highly promising and instantly draws you into the heavy atmosphere of the work.  It would be of a higher quality work if the author could carefully draw the camera angles and scenes to explain the situation.  He has a strong sense of his own style, which raises expectations of a future manga debut."
Night, rain, a loaded pistol and murder on the mind. The "Noir" genre is as evocative as it is gripping, and Himuro-sensei knows this genre intimately. His Silent Manga award winning work,
Fountain
, beautifully captures the essence of the Noir genre. The shards of light piercing a decadent, nocturnal scene. Camera angles that evoke the "Dutch tilt" of those well-established Noir movies of the 40's and 50's. And a world-weary protagonist, weighing up a distasteful situation.
Fountain
has it all.
For his debut, Himura-sensei takes the Noir genre and infuses it with a contemporary taste for ultra-violence, delivered by assassin and femme-fatale (another classic Noir trope), Rosa. In the series
Grace Rosa
, our protagonist is a member of the secret organization "Alternative", and is highly valued as a skilled assassin. Rosa is a "fazacon" who is willing to die in order to obtain information about her beloved father, who has gone missing. This is the story of a young girl, who is on a very dangerous mission.