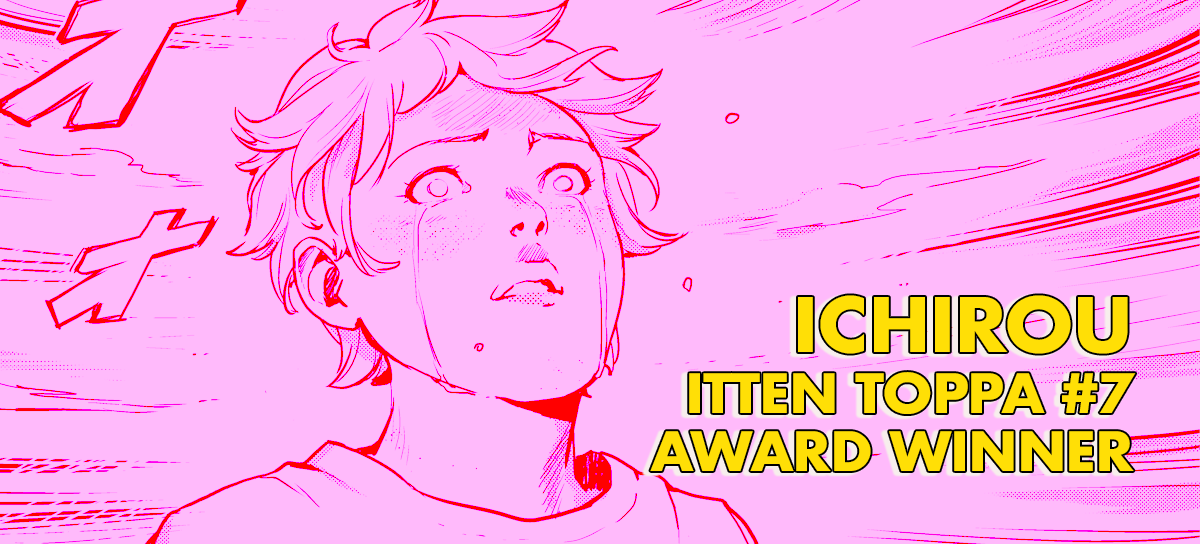 SMA MC SCORES HIGH IN JAPANESE MANGA CONTEST!
Brazilian manga artist and SMA Masterclass veteran, Ichirou wowed the judges, including guest judge Jinsei Kataoka in the domestic manga competition Itten Toppa with his apocalyptic manga entry!
Ichirou made SMA history by winning the much coveted "Excellence Award Runner-Up" prize in the 7th Monthly Comic Zenon manga competition, Itten Toppa. Impressing the judges, including professional manga artist Jinsei Kataoka, creator of the hugely successful manga series Deadman Wonderland, with his manga entry Until the Storm Ends, Ichirou delivered a short, yet epic manga that received some incredible praise.
"It was wonderfully structured and perfectly organized for a short page count," the judges commented. "The strength of the manga is that you can easily understand the world through the great drawings, without any extra explanation."
Until the Storm Ends tells the story of Claudia and her Mother as they navigate an apocalyptic landscape, scavenging for food. When an unexpected guest arrives, the action soon speeds up with devastating results. "I was struck by the mother's dialogue," the judge continued, "though I think it would have been more memorable if the daughter had a more developed personality to really draw the reader in as well."
Predominantly open to Japanese artist and exclusively accessed by the SMA Masterclass, Itten Toppa is a Japanese manga competition that focuses on an artist's strengths. Whether it's action, world-building, drawing skills or even dialogue, Itten Toppa is about identifying an artist's strongest skill that can be developed into a successful Japanese manga making career.
With exclusive opportunities, including trips to Japan where you can receive invaluable advice from legendary manga artists, the SILENT MANGA AUDITION® Masterclass program is the first step on the road to your Japanese manga debut! With Ichirou gaining attention from industry professionals with his outstanding Itten Toppa success, that debut destination has just got a lot a closer!
READ THE ENGLISH VERSION HERE!