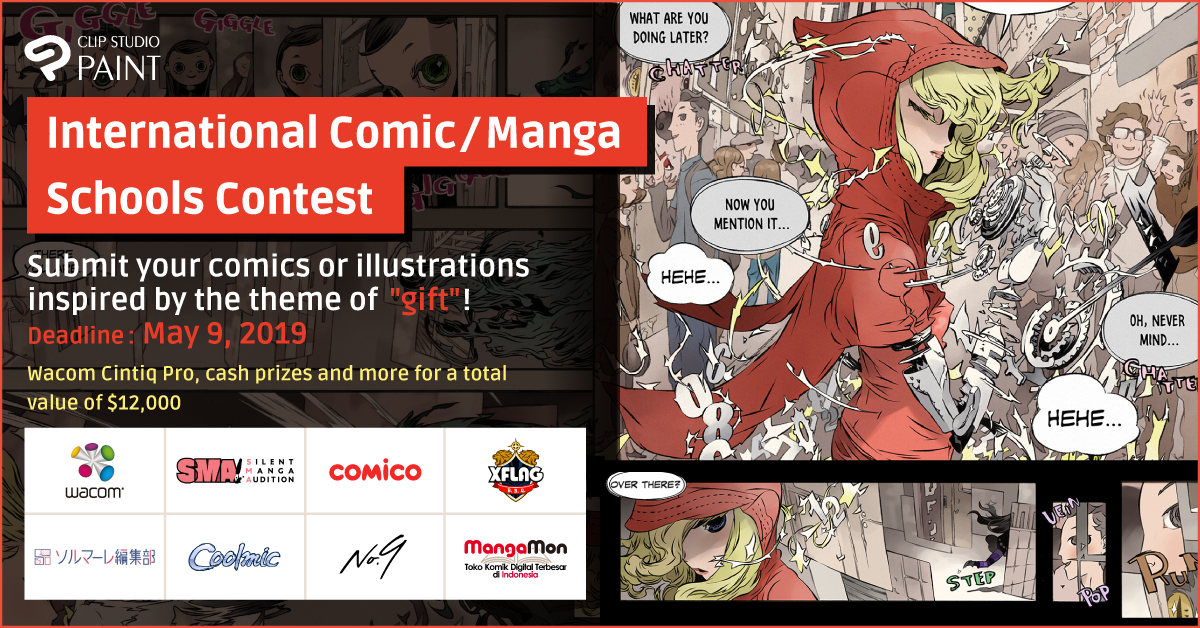 SILENT MANGA AUDITION® TO TEAM UP WITH "INT. COMIC/MANGA CONTEST"!
We are very excited to announce a partnership with Clip Studio Paint developer, Celsys. As the coordinator of a new "International Comic/Manga Contest", Celsys hope to reach out to manga students from the Silent Manga Community who are currently studying art, design or manga at an academic level.
If you fit this requirement, you will be eligible to join the latest Celsys round, with the theme "Gift/Present". You have until Thursday, May 9th to create and submit your manga, to be in with a chance of winning cash prizes, illustration software and a Wacom Cintiq Pro 13.
Please follow this link for more information, along with details on how to join this exciting new manga contest!