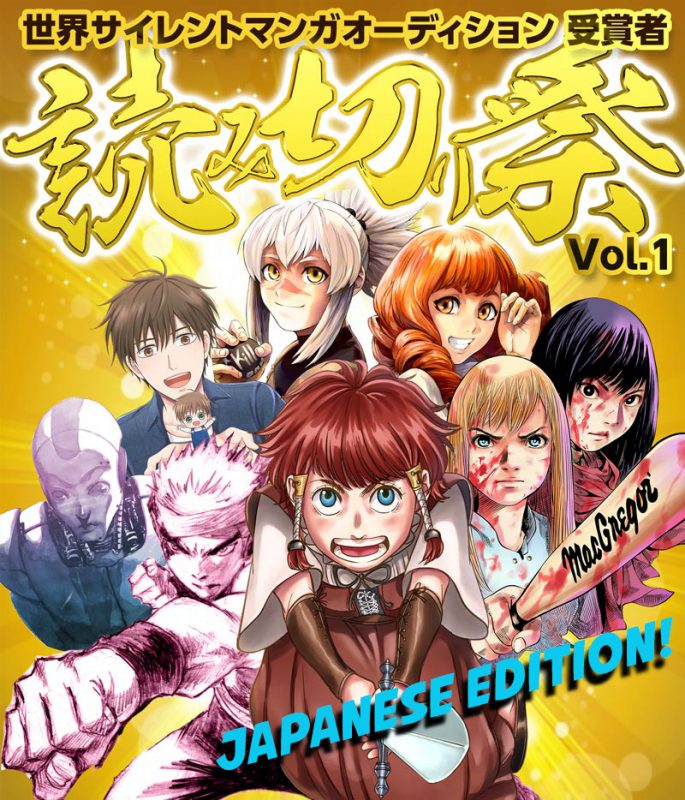 Masterclass One-shots Volume 1 in Japanese!
Today will give members of the SILENT MANGA AUDITION® Masterclass a taste of manga glory! For the first time, Masterclass Oneshot Showcase Vol. 1 will be available to a Japanese audience, in Japanese!!
Masterclass One-shots Volume 1, featuring the excellent work of Ichirou, Roberto F., Alex Irzaqi, DS STUDIO, Vanilla and Salvatore Nives has been lovingly translated into Japanese for publication on the Japanese version of our website. For many of the Masterclass members, this is a gargantuan step towards their goal of showcasing their work in the country that inspired them to become the hugely talented manga creators they are today.
If the Japanese audience responds well to a particular One-shot in the Showcase, that manga will then be uploaded to the COAMIX manga app, MangaHOT and also be considered for serialization in Monthly Comic Zenon. Isn't this why you started making manga in the first place!?
We are sure the manga loving throngs of Japan will be as entertained by Masterclass One-shots Volume 1 as we were.
JAPANESE PAGE HERE: