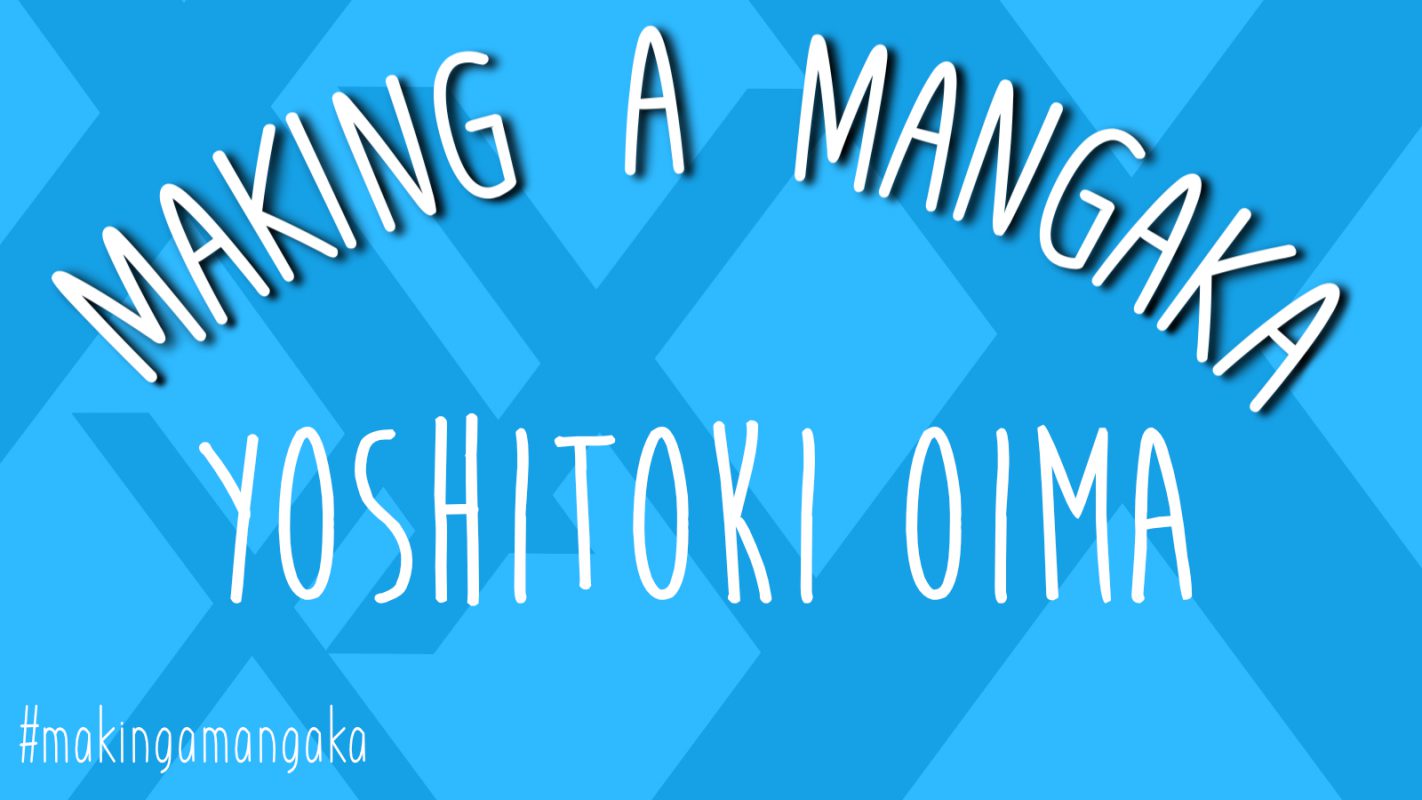 Making a Mangaka: #11 Yoshitoki Oima
This week's #MakingAMangaka shines a light on a young creator that has turned past trauma into instantly identifiable stories that are as poignant as they are beautifully crafted. This week, I deconstruct the themes and struggles of manga's most promising rising star… Yoshitoki Oima.
Name: Yoshitoki Oima (大今良時 Ōima Yoshitoki)
Born: March 15, 1989
Place of Birth: Ogaki, Gifu Prefecture, Japan
Speciality: Giving a voice to the silent majority. 
ABOUT…
Born into a large family in Ogaki, Gifu Prefecture, the young Yoshitoki Oima was an outgoing, gregarious tomboy who relished fictitious gunfights with her brothers. All of this changed however, when the young creator hit her early teens, becoming subdued and introverted due to the adolescent pressures of high school.
Housebound, Oima happened upon her brother's extensive manga collection. With magazines and collected volumes littered around the house, it was only a matter of time until the lightening strike of creativity hit the reclusive future creator. Forever changed after reading Yuzo Takada's 3×3 Eyes, Oima decided to pick up a pen and develop her illustrating skills, taking her first creative steps towards manga making success.
Inspired by both her school years and her mother's ability to Sign (communicate in sign language), Yoshitoki Oima created her first oneshot. Koe no Katachi (A Silent Voice), the story of a deaf girl starting life at a new school was an endearing, "slice of life" drama that not only impressed those around her, but won her the 2008 Kodansha Shonen Magazine Newcomer Award.
With her manga making career kicking off in specular style, Oima debuted as a professional with the manga adaptation of fellow Gifu author, Tow Ubukata's Sci-Fi novel series Mardock Scramble. By working closely with Ubukata, Oima was offered the chance to really develop her story writing abilities, a skill that was previously overshadowed by her focus on illustrating.
Building on her success with Mardock Scramble, the fledgling creator returned her attention to the one-shot that got her noticed. Reworking Koe no Katachi into a bolder, more polished one-shot, she submitted to Weekly Shonen Magazine for publication in 2013, to much critical acclaim. A series and internationally distributed anime movie soon followed, catapulting this young manga creator onto the global manga stage.
Currently busy working on her series Fumetsu no Anata e (To You, the Immortal) for Kodansha's Weekly Shonen Magazine, a gentle tale of an outsider's view of humanity, the budding career of the extraordinarily talented 29 year old promises to bloom into a beautiful bouquet of manga for many years to come!
MY THOUGHTS…
I first heard about Yoshitoki Oima when I was still living in London. After the mainstream success of Makoto Shinkai's Kimi no Na wa (Your Name) on the global cinema circuit, the world was crying out for more Japanese anime. So it was on a mundane Monday morning, while trudging through the subterranean labyrinth of Tottenham Court Road Tube station, that I spotted the poster for a new animated cinema release, Koe no Katachi (A Silent Voice).
Intrigued by the anime, it wasn't long until I sought out and read the manga it was based on. What initially struck me about Oima's tale of adolescent turmoil, was her choice of protagonist. Shoya is, by and large, a bully. When confronted by, not only an outsider, but an an outsider with a disability, the young tearaway makes it his life's mission to victimize the deaf Shoko, thereby paving the way for social acceptance.
Later on in the story, we see a remorseful Shoya, consumed with the guilt of his past, as he literally closes himself off from society. This is expertly realized in both the manga and the anime by placing large "X's" over the faces off all he interacts with. Oima utilizes similar innovation when depicting Shoko's disjointed speech. Impaired through her disability, we see Shoko's daily struggle with communicating by filling her speech bubbles with half faded words.
At it's heart, Koe no Katachi is a story about outsiders. With a supporting cast of just about every personality you'd expect to find in a high school, the focus on the manga is squarely placed on both the bully and the bullied. Shoko, forever an outsider due to her deafness and Shoya, who once gleaned acceptance via his antisocial behavior, self-exiles himself to atone for his sins.
The theme of human behaviour was beautifully realized in Oima's next and current project, Fumetsu no Anata e (To You, the Immortal). A mysterious entity, known only as "It" is sent to Earth on a mission of discovery. At first a shapeless and emotionless apparition, "It" begins to interact with the Earth by assuming the forms around it, from rocks, to animals and even humans, learning every step of the way.
By creating a protagonist that is, essentially a blank canvas, Oima has created the perfect opportunity to shine a light on humanity through the lens of the ultimate outsider. By adding an extra layer of empathy to the story with "It" only able to take the form of a living creature when the original dies, both the protagonist, and we the reader learn the world's oldest, and hardest lesson. Life is both precious and finite.
With a childhood plunged into reclusive thoughtfulness during her high school years, Oima took the undoubtedly traumatic experience of social interaction and turned them into beautifully rendered manga. Her stories not only contain characters that are immediately relatable, but they have given a voice to the countless, disenfranchised youth the world over. Through the work of Yoshitoki Oima, the outsiders of the world, the misfits and the introverted can feel the long awaited joy in the fact that they are not alone. An achievement that is as worthy as it is entertaining.
MANGA
Fumetsu no Anata e (To You, the Immortal) – 2016 – current
Eiga Koe no Katachi (Special Book to tie in with Anime film) – 2016
Koe no Katachi (A Silent Voice) – 2013 – 2014
Mardock Scramble – 2012
Koe no Katachi (A Silent Voice – oneshot) – 2011