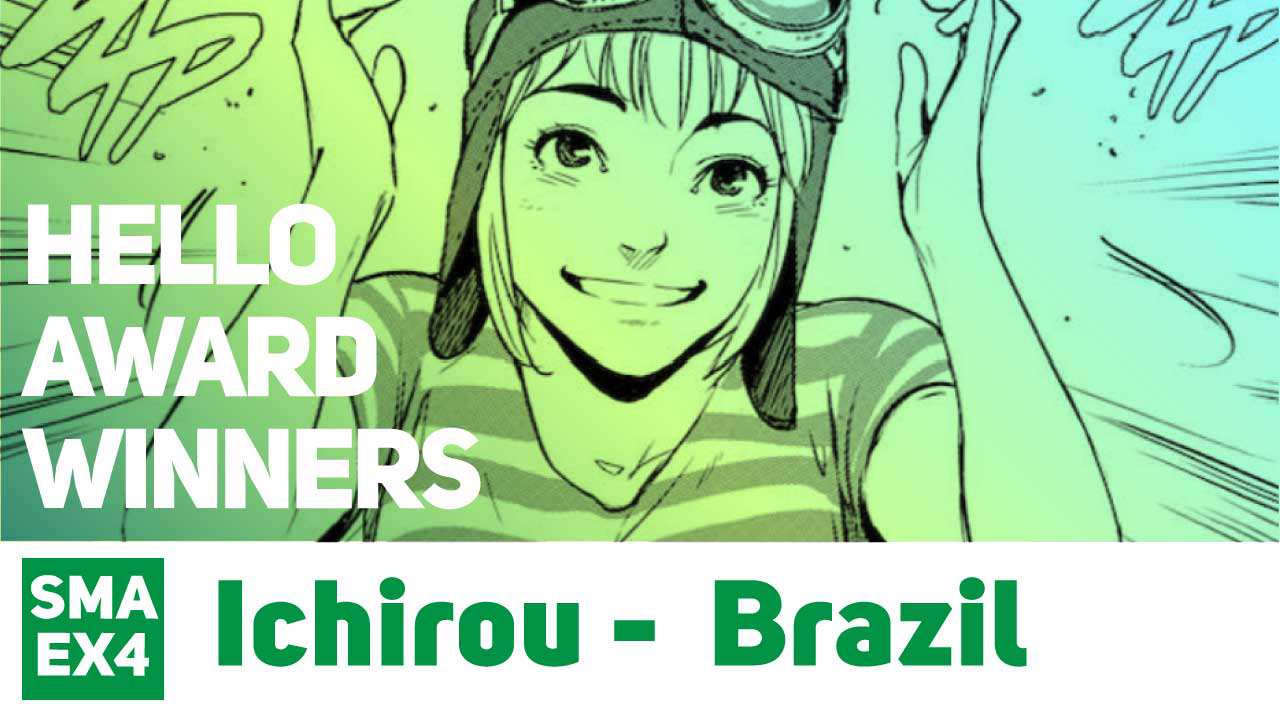 EX4 Interview #7 – Ichirou
PROFILE:
Name: Ichirou
Age: 27
Country: Brazil
Favorite manga: Hard to answer… at this moment, Tungstênio is probably my favorite comic.
Favorite movie: I'm not sure I really have a favorite, though Truman Show, Blade Runner, Black Mirror: White Christmas are ones I come back to again and again.
Favorite quote: I don't really have one!
"… drawing origami isn't that simple!"
1. How does it feel to win a SILENT MANGA AUDITION® award?
It always feels great to attain the high standards and expectations of the judges!
2. What were your first impressions of the theme?
It was a nice theme, as it naturally connects our memories of school and university to the present day.
3. What was the inspiration behind your winning work?
I was trying to make a different kind of exam. While navigating the SMA website, I saw a post about a driving test. After reading it, I was inspired and pondered the quesiton… "what if it was a checkride exam?"
4. What challenges did you face making your manga? How did you overcome them?
As in all wordless comics, it's necessary to break down scenes that would be much shorter if it had one or two speech bubbles to achieve right amount of emotion and content with images only. So controlling the length of a story without losing the sentiment and clarity was the hardest part. It requires planning the pages, with a lot of revisions along the way.
5. What did you learn from making your manga? Did you pick up any new skills or techniques?
The most important lesson I took from this story was that drawing origami isn't that simple!
6. How important is entering the SILENT MANGA AUDITION® in relation to your professional goals?
It's always good to test your skills and see whether they're driving you in the right direction.
7. What advice would you give to people entering the SILENT MANGA AUDITION®?
Always do your best!
Thank you Ichirou! To read Ichirou's EX5 award winning manga, please follow the link: