RULE:
・"NO DIALOGUE". Use only drawings to tell your story.
・31 PAGES OR LESS
GUIDELINE & TECHNICAL REQUIREMENTS >>
DEADLINE:
"31st MARCH, 2019" PM 11:59 / 23:59 (IN YOUR COUNTRY'S TIME ZONE)
HOW TO ENTER:
1.ONLINE ENTRY (strongly recommended)
Submit your application via Entry portal.
How to Upload Your Work – Online Entry guide >>
2.By Post
Send Application to:
The SILENT MANGA AUDITION Committee
3rd Floor, Kichijoji Zizo bld., Kichijoji-Minami Cho 1-9-9,
Musashino, Tokyo, JAPAN, 180-0003
*If you wish to have your submission returned to you, please provide a self-addressed envelope with appropriate postage. If sending by post we advise you to keep a photocopy of the work, in case there may be problems during transmission.
JUDGES:
・
Tsukasa Hojo
–
Creator, "City Hunter" series, etc.
・
Tetsuo Hara
–
Co-Creator, "Fist of the North Star" series, etc.
・
Ryuji Tsugihara
–
Creator ,"Yoroshiku Mecha-Doc" series, etc.
・
Jun Tomizawa
–
Creator ,"Koroshi-ya Menkichi (Menkichi the Avenger)" series, etc.
・
Nobuhiko Horie
–
CEO, Coamix Corp. (Former Chief Editor, "Monthly Comic ZENON", "Weekly Shonen Jump", etc.)
・Comic ZENON Editorial Team / WEB Comic-ZENYON Editorial Team / SMAC! Web Magazine Editorial Team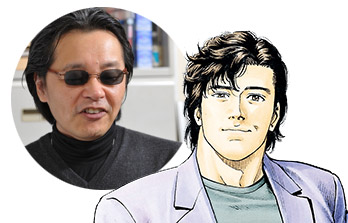 Tsukasa HOJO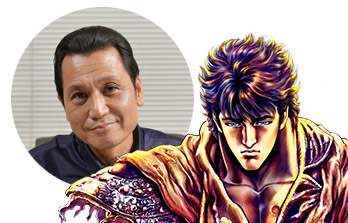 Tetsuo HARA
Ryuji TSUGIHARA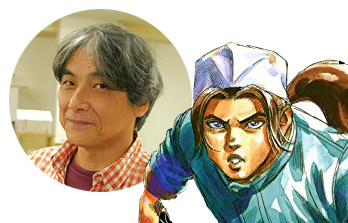 Jun TOMIZAWA
LINKS:
Submission Agreements >>
Company Information(Coamix Inc.) >>