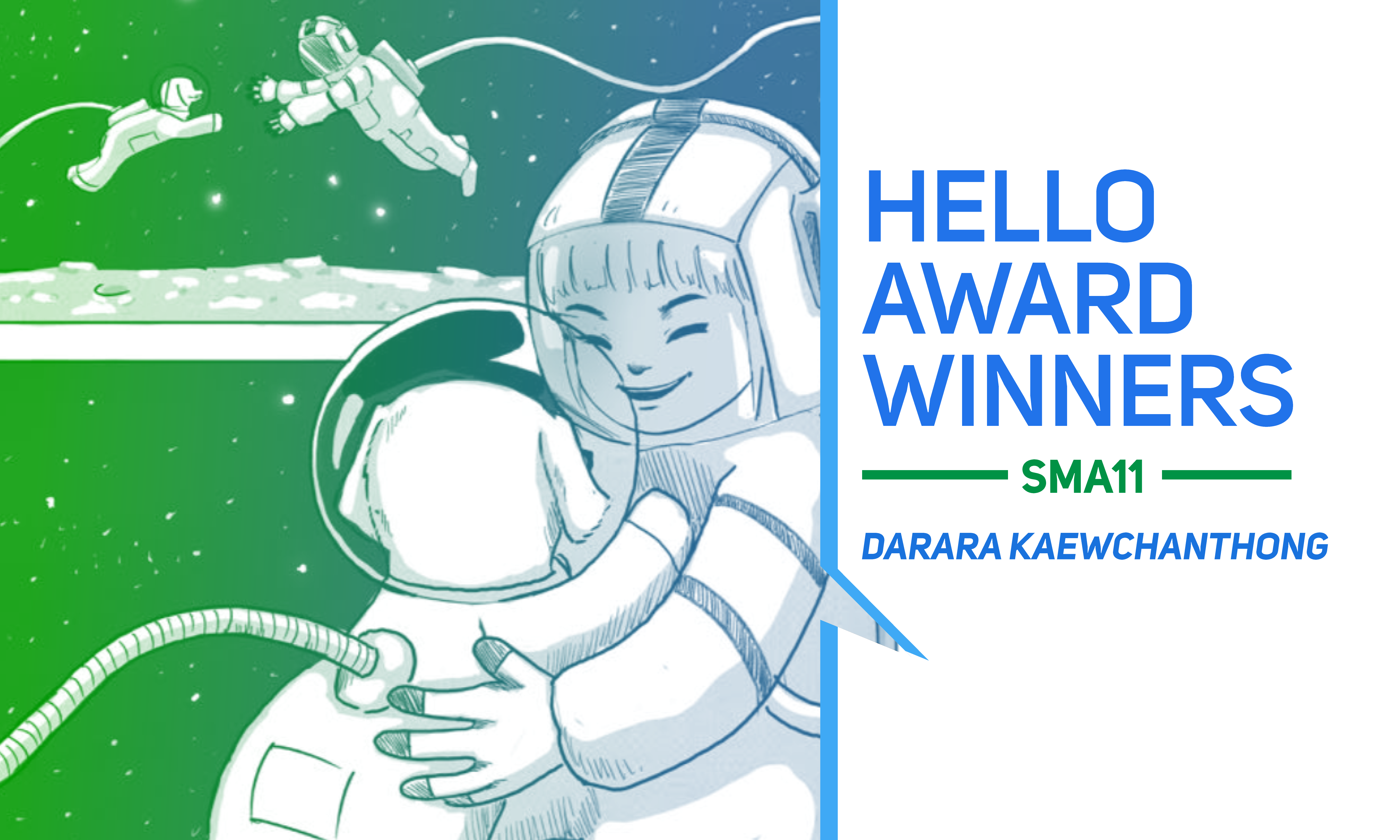 SMA11 Interview #3 – Dararat
PROFILE 
Name:
Dararat Kaewchanthong (Aristomeow)
Age: 21
Country:
Thai
Favorite manga:
Naruto; Kimi ni todoke; Detective Conan 
Favorite movie:
Spirited Away
QUESTIONS 
How does it feel to win a SILENT MANGAAUDITION® award?
Surprised and very happy! 
What were your first impressions of the theme?
An easy opportunity to touch the heart.
What was the inspiration behind your winning work?
My family and my dog… also my teacher.
What challenges did you face making your manga? How did you overcome them?
Using software to draw because I'm not very good with Clip Studio, so I had to practice a lot. 
What did you learn from making your manga? Did you pick up any new skills or techniques?
I learned how to make a story that can have an emotional effect without the use of words. 
How important is entering the SILENT MANGA AUDITION® in relation to your professional goals?
Not only can the SMA help develop your drawing skills, but allows you to become confident in your work. 
What advice would you give to people entering the SILENT MANGA AUDITION®?
If you want to exercise your manga making skills, enter the SMA and you won't be disappointed. And do your best! 
Read Dararat's SMA11 EXCELLENCE AWARD RU winning manga, "Into the Moon" HERE!