SMA EXTRA ROUND FIVE (EX5)
"KUMAMOTO Round 2019"
The SILENT MANGA AUDITION® Extra Round is back with a bang! In collaboration with the "KUMAMOTO International Manga Festival", we are excited to announce the 5th SMA Extra Round!
What is the "KUMAMOTO International Manga Festival"?
The 
"KUMAMOTO International Manga Fes."
 is an exciting manga event, held annually in the city of Kumamoto, Japan. Debuting in April 2017, the festival is now in its third year after enjoying two hugely successful events with "From the World to Kumamoto with Smiles" in 2017, followed by "Wasamon of the World" last year in 2018.
Following on from the huge success of the first two events, the festival will be back once again in October 2019, this time with the positive theme of "Do Your Best!" to further deepen our unique ties with this beautiful city. It's time to once again pick up those G-Pens and wow the people of Kumamoto with the power of YOUR manga! 
Pictures from 2017 and 2018's editions
EX5 Theme:
"DO YOUR BEST!"

"DO YOUR BEST!" is a universal saying that can instill a sense of power and determination in all who hears it. Whether it's a sporting event, competition or even a fight for freedom, these words of encouragement can be all it takes to ensure victory in the face of great odds.
It is also a saying that has great potential for manga! From battling it out on the soccer pitch to battling evil giants, the protagonists of your manga could not achieve victory without the encouragement of their friends or family.
With this same fighting spirit, the time has come to unleash your creative potential and "DO YOUR BEST" in creating a SILENT manga that will blow away the SILENT MANGA AUDITION® Judges!


The Link Between "KUMAMOTO" & "DO YOUR BEST" – By Chairman Mocchi
Reference: Previous Audition Results >>
SILENT MANGA AWARD – The Prizes
You will also be in with a chance of joining our exclusive SMA MASTERCLASS.
ILLUSTRATIONS AWARD – The Prizes
HAPPIEST!!! JPY 50,000
HAPPIER!! JPY 20,000
HAPPY! JPY 10,000

Just 3 Easy Steps to Enter!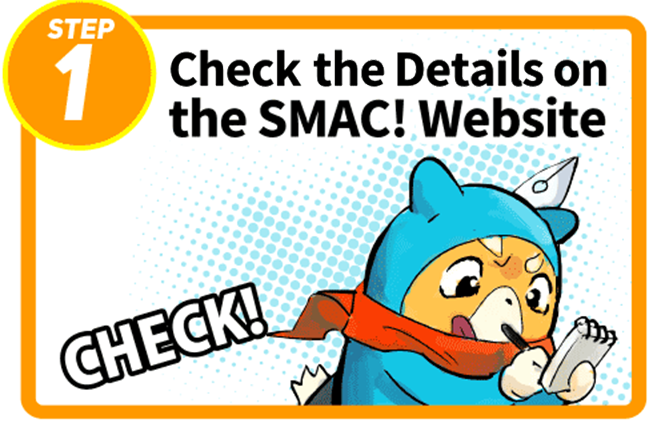 Audition Details
CATEGORIES:
1. SILENT MANGA Category
・"NO DIALOGUE". Use only drawings to tell your story.
・1-31 pages per entry (Strongly Recommended)
・Color: All pages in Black/White (Strongly Recommended)
2. ILLUSTRATION Category
・Only 1 page per entry!
・Color: Color or Black/White
Previous entries reference:
GUIDELINE & TECHNICAL REQUIREMENTS >>
RULES:
・ "Smile-inducing, heart-warming episodes that show the creator's will to entertain" will receive the highest awards.
・Show the scenery of Kumamoto in your work!
・NO DEPICTIONS THAT INFRINGE ON THIRD PARTY TRADEMARKS or COPYRIGHTS – Regrettably, NO "KUMAMON". (However, we'd like to show our deepest respect and love for Kumamon-san, Kumamoto's most beloved bear!)
DEADLINE:
"31st MAY, 2019" PM 11:59 / 23:59 (IN YOUR COUNTRY'S TIME ZONE)
HOW TO ENTER:
1.ONLINE ENTRY (strongly recommended)
Submit your application via Entry portal.
How to Upload Your Work – Online Entry guide >>
2.By Post
Send Application to:
The SILENT MANGA AUDITION Committee
3rd Floor, Kichijoji Zizo bld., Kichijoji-Minami Cho 1-9-9,
Musashino, Tokyo, JAPAN, 180-0003
*If you wish to have your submission returned to you, please provide a self-addressed envelope with appropriate postage. If sending by post we advise you to keep a photocopy of the work, in case there may be problems during transmission.
JUDGES:
・
Tsukasa Hojo
–
Creator, "City Hunter" series, etc.
・
Tetsuo Hara
–
Co-Creator, "Fist of the North Star" series, etc.
・
Ryuji Tsugihara
–
Creator ,"Yoroshiku Mecha-Doc" series, etc.
・
Jun Tomizawa
–
Creator ,"Koroshi-ya Menkichi (Menkichi the Avenger)" series, etc.
・
Nobuhiko Horie
–
CEO, Coamix Corp. (Former Chief Editor, "Monthly Comic ZENON", "Weekly Shonen Jump", etc.)
・Comic ZENON Editorial Team / WEB Comic-ZENYON Editorial Team / SMAC! Web Magazine Editorial Team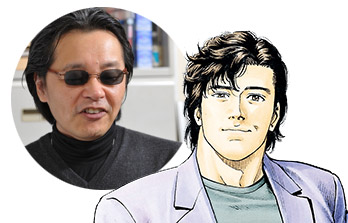 Tsukasa HOJO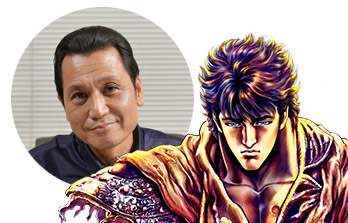 Tetsuo HARA
Ryuji TSUGIHARA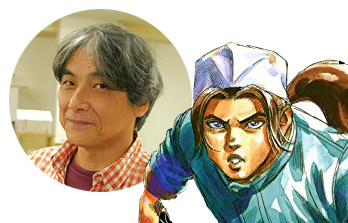 Jun TOMIZAWA
LINKS:
Submission Agreements >>
Company Information(Coamix Inc.) >>