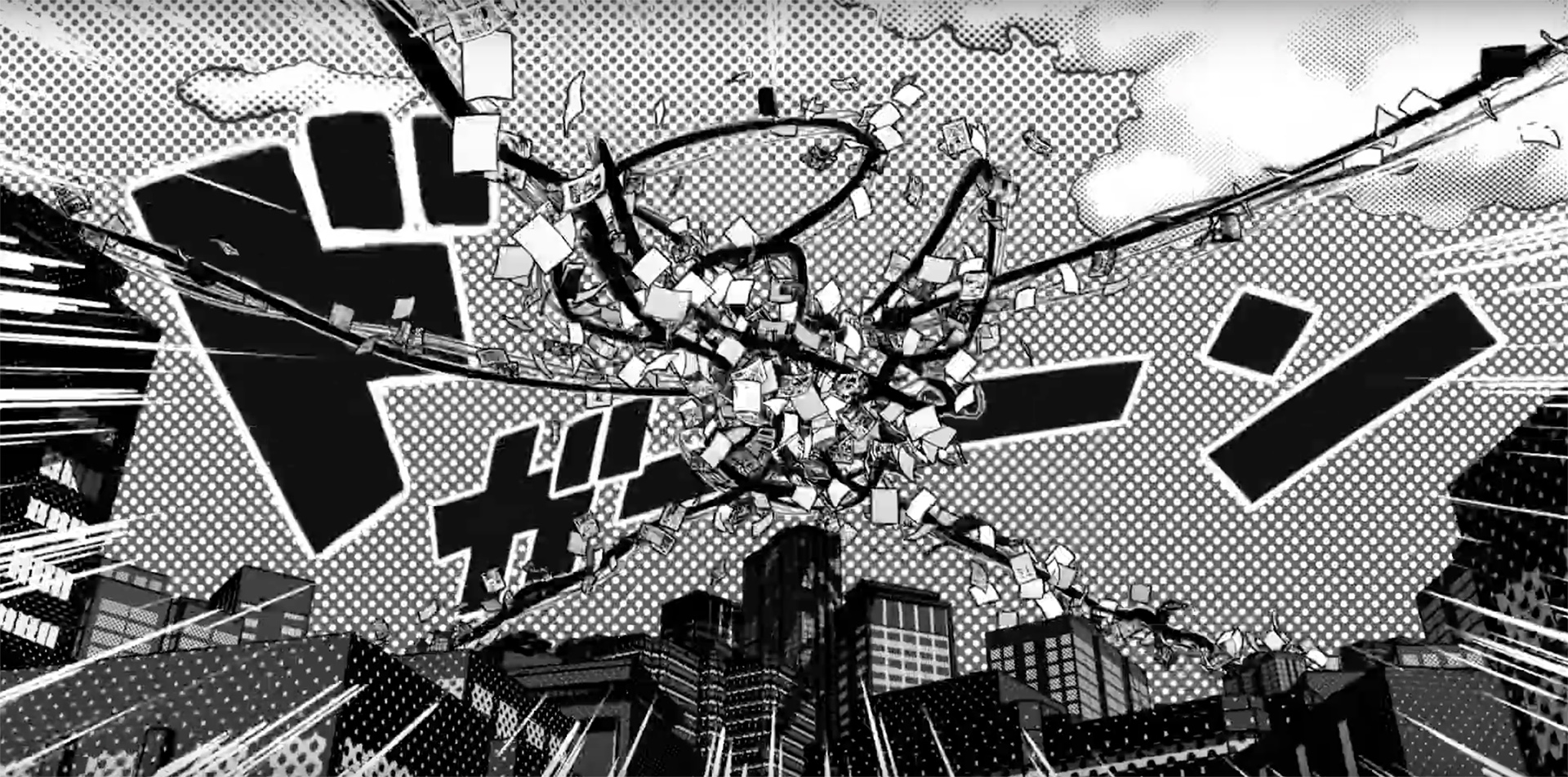 SILENT MANGA AUDITION in Numbers – Country Ranking SMA01-04
SILENT MANGA AUDITION® in Numbers – 
Statistics from SMA 01-04.
SMAC! The Web Magazine and the SILENT MANGA AUDITION Committee, will be announcing event statistics, as well as individual rankings and new Master Class Candidates in the coming weeks. To begin, we are happy to announce, "Country Standings 2015"!
---
"SMA01-04 / COUNTRY STANDINGS 2015"
This ranking is based on the entries registered in the system as of 2015/11.
The count do not include entries that were withdrawn by the contestant, or considered not fit for public display.
Country is registered, based on current residence, and not necessary reflect nationality of the contestant.
| | | | | | | |
| --- | --- | --- | --- | --- | --- | --- |
| Pos. | COUNTRY | SMA01 | SMA02 | SMA03 | SMA04 | Total |
| | Total | 517 | 587 | 780 | 448 | 2332 |
| 1 | Indonesia | 103 | 203 | 280 | 109 | 695 |
| 2 | Thailand | 34 | 93 | 94 | 10 | 231 |
| 3 | Germany | 110 | 29 | 16 | 6 | 161 |
| 4 | United States | 26 | 42 | 56 | 34 | 158 |
| 5 | France | 59 | 19 | 21 | 22 | 121 |
| 6 | Italy | 20 | 19 | 16 | 31 | 86 |
| 7 | Russia | 9 | 15 | 32 | 20 | 76 |
| 8 | Philippines | 7 | 6 | 21 | 22 | 56 |
| 9 | Malaysia | 8 | 14 | 16 | 16 | 54 |
| 10 | Brazil | 8 | 5 | 15 | 18 | 46 |
| 11 | Spain | 8 | 8 | 12 | 9 | 37 |
| 12 | Canada | 4 | 6 | 12 | 10 | 32 |
| 13 | Vietnam | 8 | 7 | 9 | 8 | 32 |
| 14 | India | 2 | 4 | 9 | 9 | 24 |
| 15 | Australia | 4 | 8 | 8 | 3 | 23 |
| 16 | Saudi Arabia | 2 | 3 | 10 | 7 | 22 |
| 17 | Ukraine | 4 | 2 | 8 | 7 | 21 |
| 18 | Argentina | 4 | 6 | 6 | 4 | 20 |
| 19 | Mexico | 2 | 2 | 5 | 7 | 16 |
| 20 | Greece | 5 | 3 | 3 | 4 | 15 |
| 21 | Brunei | | 1 | 8 | 5 | 14 |
| 22 | United Arab Emirates | | | 10 | 4 | 14 |
| 23 | Jordan | 1 | 1 | 8 | 4 | 14 |
| 24 | Colombia | 1 | 5 | 4 | 4 | 14 |
| 25 | Algeria | 2 | 4 | 5 | 3 | 14 |
| 26 | Chile | 4 | 4 | 3 | 2 | 13 |
| 27 | Bulgaria | 1 | 3 | 3 | 5 | 12 |
| 28 | Tunisia | 3 | 3 | 4 | 2 | 12 |
| 29 | China | 1 | | 2 | 7 | 10 |
| 30 | United Kingdom | | 1 | 4 | 5 | 10 |
| 31 | Romania | 1 | 3 | 2 | 4 | 10 |
| 32 | Iraq | | 1 | 7 | 2 | 10 |
| 33 | Belarus | 4 | 3 | 1 | 2 | 10 |
| 34 | Zimbabwe | | 3 | 5 | 1 | 9 |
| 35 | Poland | 2 | 3 | 3 | 1 | 9 |
| 36 | Egypt | | 3 | 3 | 2 | 8 |
| 37 | Hong Kong | 2 | 4 | 1 | 1 | 8 |
| 38 | Austria | 4 | 2 | 1 | 1 | 8 |
| 39 | Singapore | | | 5 | 2 | 7 |
| 40 | Morocco | | 1 | 4 | 2 | 7 |
| 41 | Sweden | | 2 | | 4 | 6 |
| 42 | Bolivia | | 1 | 4 | 1 | 6 |
| 43 | Belgium | 1 | 2 | 2 | 1 | 6 |
| 44 | Uruguay | 3 | 2 | 1 | | 6 |
| 45 | Lithuania | | 1 | 1 | 3 | 5 |
| 46 | Portugal | | 1 | 2 | 2 | 5 |
| 47 | Czech Republic | 4 | | | 1 | 5 |
| 48 | Costa Rica | | 3 | 2 | | 5 |
| 49 | Sudan | | | 2 | 2 | 4 |
| 50 | Pakistan | | 1 | 1 | 2 | 4 |
| 51 | Uzbekistan | | | 3 | 1 | 4 |
| 52 | Benin | 1 | 1 | 1 | 1 | 4 |
| 53 | Venezuela | 1 | 2 | 1 | | 4 |
| 54 | Kuwait | | | 4 | | 4 |
| 55 | Cyprus | 1 | | 3 | | 4 |
| 56 | Palestinian Territory | | | 1 | 2 | 3 |
| 57 | Yemen | | 1 | 1 | 1 | 3 |
| 58 | Switzerland | | 2 | | 1 | 3 |
| 59 | Ireland | | 1 | 1 | 1 | 3 |
| 60 | Finland | 1 | 1 | | 1 | 3 |
| 61 | Taiwan | 3 | | | | 3 |
| 62 | Mongolia | | 3 | | | 3 |
| 63 | Hungary | | 2 | 1 | | 3 |
| 64 | Denmark | | 2 | 1 | | 3 |
| 65 | Cameroon | 2 | 1 | | | 3 |
| 66 | Syria | | | 1 | 1 | 2 |
| 67 | Netherlands | | | 1 | 1 | 2 |
| 68 | Bahrain | | | 1 | 1 | 2 |
| 69 | South Korea | 1 | | 1 | | 2 |
| 70 | Peru | 2 | | | | 2 |
| 71 | Mauritius | | 1 | 1 | | 2 |
| 72 | Jamaica | | | 2 | | 2 |
| 73 | Turkey | | | | 1 | 1 |
| 74 | Iceland | | | | 1 | 1 |
| 75 | Haiti | | | | 1 | 1 |
| 76 | Gabon | | | | 1 | 1 |
| 77 | Estonia | | | | 1 | 1 |
| 78 | United States Minor Outlying Islands | | | 1 | | 1 |
| 79 | Trinidad and Tobago | 1 | | | | 1 |
| 80 | Serbia | | | 1 | | 1 |
| 81 | Puerto Rico | | | 1 | | 1 |
| 82 | Paraguay | | | 1 | | 1 |
| 83 | Oman | | 1 | | | 1 |
| 84 | Moldova | | 1 | | | 1 |
| 85 | Madagascar | | 1 | | | 1 |
| 86 | Macau | | | 1 | | 1 |
| 87 | Libya | | | 1 | | 1 |
| 88 | Lebanon | | | 1 | | 1 |
| 89 | Latvia | | 1 | | | 1 |
| 90 | Kazakhstan | | 1 | | | 1 |
| 91 | Grenada | 1 | | | | 1 |
| 92 | Ecuador | | | 1 | | 1 |
| 93 | Croatia | | 1 | | | 1 |
| 94 | Bangladesh | 1 | | | | 1 |
| | SMA01*Not Registered | 41 | | | | 41 |