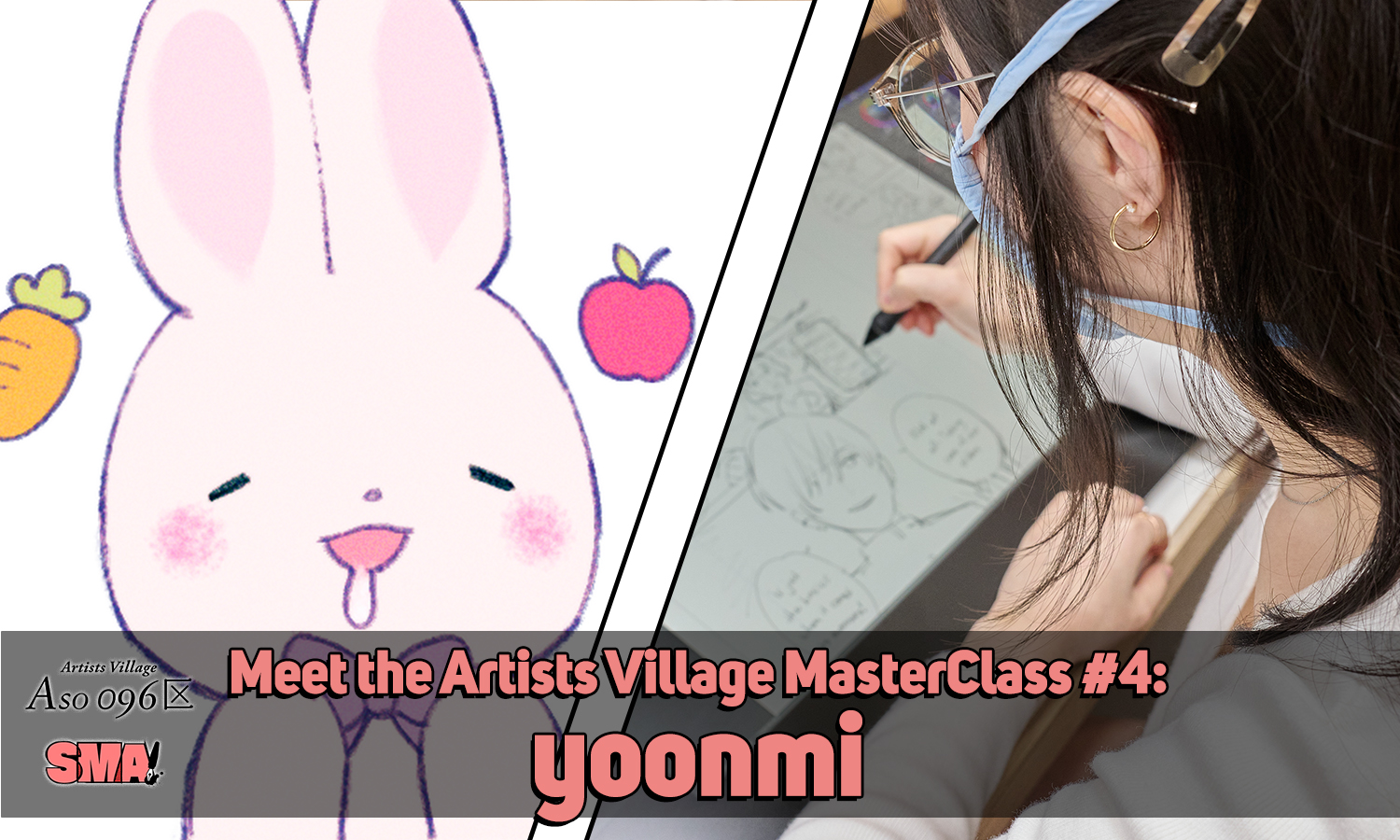 Meet the Artists Village MasterClass #4: yoonmi
PROFILE
Pen Name: yoonmi
Country: United States
Favorite manga: Haikyuu!, orange, Goodnight Punpun, The Way of the Househusband, Soredemo Boku wa Kimi ga Suki

SMA2 Grand Prix Runner-Up: "Forward"
Japanese Debut Manga: "Subtle Abstract"
---
"It's reassuring with my editor right next to me. It is much easier to consult and hold meetings."
What made you decide to come to Japan?
When COAMIX invited me to come to Japan last year, I felt it was a unique opportunity. Being in Japan allows me to work on manga without too much pressure, as everything here is designed to facilitate manga creation.
I've had an avid interest in drawing manga since childhood but in my country, I always felt it was difficult to make a career out of it. I think this is because although manga artists are respected by some American manga enthusiasts, in general, the status and scope of professional manga artists has not yet been established.

What is your impression of Japan, Kumamoto, and Aso?

It's the first time I'm living in the countryside. Still, it was normal for me in my home city to require a car to go to any shops, so it's not too different. What I love is the colorful scenery around here. The blue sky, the mountains, and the grassy fields are always surrounding you. There's an inexplicable aura to Takamori in particular. You feel a sense of unity with its nature—even in practical ways, like how its water is fresh from the tap.


How do you feel about the Artists Village Aso 096k's location in Kumamoto as an environment for drawing manga? What's your impression of the living environment and food?
The main difference from before I came to Japan is that it is much easier to have meetings with editors. Many things that were not clear to me when I was in the U.S. and communicating online can be understood immediately when we discuss them here. Having the editors nearby is reassuring and it's easy to talk to them.
Another difference is the working space. Drawing alone in my room was something that I loved back at home, so I didn't think I would like working in a room with other people. Turns out that drawing alongside other working artists gives you a huge boost of motivation and working stamina. I actually prefer to draw this way. 
The work/life balance is also surprisingly good despite the apartments being so close to the Artists Village. For me, the bistro must be the most convenient feature of the village by far, as I don't enjoy cooking and have a tendency to miss out on food that's both nutritional and delicious. The menu is incredibly diverse as well.

What does an average day at the Artists Village look like for you?

I get to the Art Studio on the second floor at around 10:30 and stop working at around 18:30. There are some days that I work longer, but it's never been a burden for me. Throughout the week, I have time to get my workouts in and explore nearby areas. I love movies, so I make sure to watch them weekly as well—in the Artists Village's Screening Room, of course!
What are your goals for the future?

I think saying that I'd like to publish a series with COAMIX is pretty obvious and it's indeed a goal I'm striving for. I hope to make the most out of the opportunity of being here. I think this experience in itself is something I have to focus all my attention on and hold special.

Please give a message to those who are thinking about working at the Artists Village Aso 096k!

If the door is open to you and you have the space in your life to accommodate it, stop thinking and just do it.
---
Thank you, yoonmi! We're eagerly awaiting your original manga debut!
Learn more about how YOU can join the Artists Village and create manga with us!