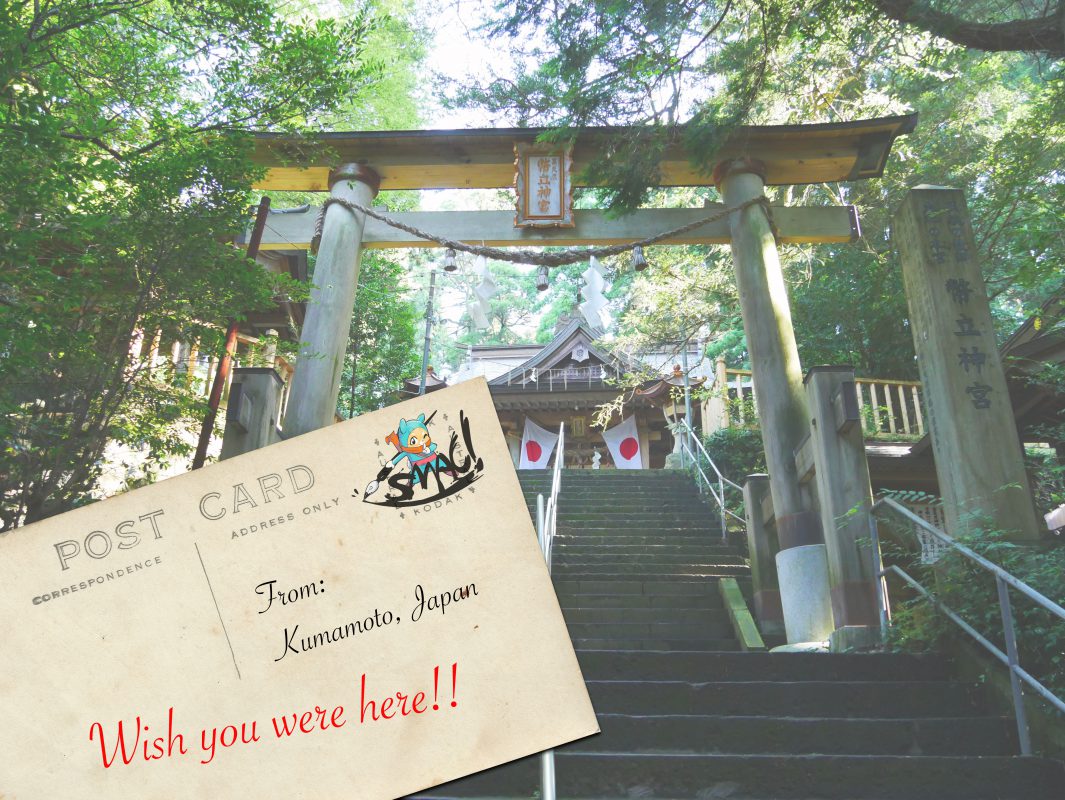 SMAC! Announces FREE trip to JAPAN to attend exclusive MANGA CAMP!!
SILENT MANGA AUDITION® Committee is inviting YOU to Japan for a spectacular, FREE Manga extravaganza!! Not even young manga creators in Japan have it this good!!!
"Manga Master's Camp KUMAMOTO 2018" will be the sixth event held by SILENT MANGA AUDITION® (SMA), where the SMA Committee invite manga creators from around the world to Japan, to not only cerebrate manga, but to learn the joys of professional manga creation from the professionals! This year, chosen winners from SMA7, SMA8, SMA9 and the SMA-EX3 "Kumamoto Round" will be invited to attend this incredible event.
For the last 3 years, the SMA committee has been inviting award winners from the world's biggest manga competition to Japan, where they experienced a syllabus of hands-on, engaging lectures focusing on how professional manga is created, distributed and enjoyed by the readers.
In 2018, the Manga Creative Bootcamp sessions will include activities that cover the whole spectrum of "creating manga". From the business of manga to the fundamental skills of making good manga, these engaging lectures are to be delivered by several highly successful, experienced and respected manga creators, including Tsukasa Hojo sensei of the City Hunter series. More big names to be confirmed!
These amazing activities won't stop there, either! Ever wanted to relive those unforgettable moments found in your favorite manga?? From "Suika-wari (Watermelon splitting)" to "Nagashi Soumen (catching floating noodles with chopsticks!)", attendees to this exclusive Manga Camp will experience a whole host of traditional Japanese autumn festivities as seen in countless manga and anime from Japan. Camp fires, BBQ's, fish catching and Anime Karaoke, moment under the traditional summer fireworks will make YOU the star of your own manga adventure!
So, wanna have a ball in Kumamoto? All you need to do is get drawing and send your Silent Manga to us!
The camp will be held over 3 days, with additional days for travel and a sightseeing tour of Tokyo. Totalling to around 7-10 days full of manga action.
Two events are welcoming entries right now:
"SMA9" – Deadline 31st March 2018
"SMA-EX3 "Kumamoto Round 2018" – Deadline 31st May 2018
We welcome manga/comic from anybody, anywhere.
Multiple entries are welcome and actively encouraged.
See you in Japan!
"Manga Master's Camp KUMAMOTO 2018" will be held in September. Details TBA over all our media channels. So don't miss it!! This is an invitation-only event, chosen winners will receive a FREE ticket, including their trip to Japan.