SILENT MANGA AUDITION® EXTRA ROUND FOUR
Kit Kat Round 2018
On this very special occasion, SILENT MANGA AUDITION® have teamed up with Nestlé JAPAN to present "SMA EXTRA ROUND FOUR – Kit Kat Round 2018"!!
In Japan, the act of sitting an exam or studying for one, is considered nothing less than a major turning point in each person's life. All across the nation, children hoping to enter their desired kindergarten, elementary school, junior high school, high school, or university prepare for the necessary entrance examination, giving their very best while being afforded the full support of their family, friends, and teachers alike in order to help them achieve the best result possible.
"KITTO KATSU"
Here in Japan, Nestlé's Kit Kat shares a name that phonetically sounds very much like the Japanese expression
"Kitto Katsu"
, or
"Surely win"
in English.
With this same sentiment firmly in mind, the Kit Kat has become a much loved snack that is considered a token of good fortune by both those preparing for an exam or important trial, and by the many who offer their support to such challengers.
SMA-EX4 THEME: "EXAM" + "TRIAL"
With this in mind, we have decided the theme for this EX-4 round will be "EXAM" or "TRIAL".

In this round, we hope to see many entries from around the world depicting stories of people who, like the students here in Japan, give it their all when taking an exam or trial. We are also hoping to see heartwarming episodes of those who support such people, as well as those of friends or comrades who are working towards the same exam or trial.

As for countries that don't place the same importance on taking exams that Japan does, we would love to receive works that are based on similar life-changing trials that are more prominent in your culture, like a job interview or an audition for example. We are very much looking forward to the rich variety of work that creators around the world submit based on the theme of "EXAM" or "TRIAL"!
[Example]
So, for a chance to put your manga making skills to the TEST, why not enter the exhilarating TRIAL that is the SILENT MANGA AUDITION® EXTRA ROUND FOUR (EX4) for your chance to win cash prizes and see your work on the screen!
Don't forget, help is always where you find it!
reference articles: EX4 Cram School
Just 3 Easy Steps to Enter!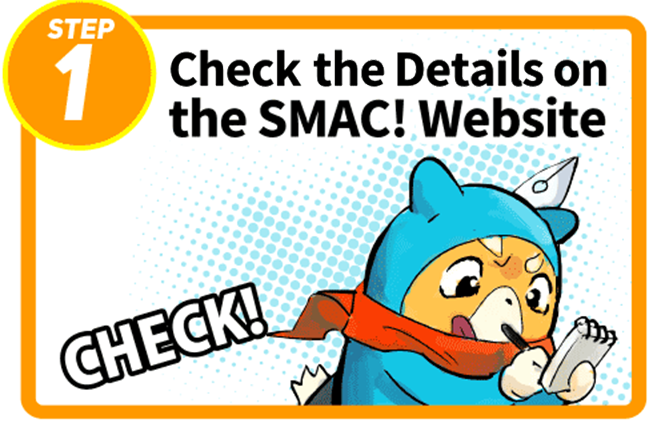 Audition Details
RULE:
・"NO DIALOGUE". Use only drawings to tell your story.
・31 PAGES OR LESS
GUIDELINE & TECHNICAL REQUIREMENTS >>
DEADLINE:
"30th NOVEMBER, 2018" PM 11:59 / 23:59 (IN YOUR COUNTRY'S TIME ZONE)
PRIZES:
・GRAND PRIX :
JPY 500,000
・GRAND PRIX RUNNER-UP :
JPY 300,000
・EXCELLENCE :
JPY 100,000
・EXCELLENCE RUNNER-UP :
JPY 50,000
・HONOURABLE MENTION :
JPY 10,000
HOW TO ENTER:
1.ONLINE ENTRY (strongly recommended)
Submit your application via Entry portal.
How to Upload Your Work – Online Entry guide >>
2.By Post
Send Application to:
The SILENT MANGA AUDITION Committee
3rd Floor, Kichijoji Zizo bld., Kichijoji-Minami Cho 1-9-9,
Musashino, Tokyo, JAPAN, 180-0003
*If you wish to have your submission returned to you, please provide a self-addressed envelope with appropriate postage. If sending by post we advise you to keep a photocopy of the work, in case there may be problems during transmission.
JUDGES:
・
Tsukasa Hojo
–
Creator, "City Hunter" series, etc.
・
Tetsuo Hara
–
Co-Creator, "Fist of the North Star" series, etc.
・
Ryuji Tsugihara
–
Creator ,"Yoroshiku Mecha-Doc" series, etc.
・
Jun Tomizawa
–
Creator ,"Koroshi-ya Menkichi (Menkichi the Avenger)" series, etc.
・
Nobuhiko Horie
–
CEO, Coamix Corp. (Former Chief Editor, "Monthly Comic ZENON", "Weekly Shonen Jump", etc.)
・Comic ZENON Editorial Team / WEB Comic-ZENYON Editorial Team / SMAC! Web Magazine Editorial Team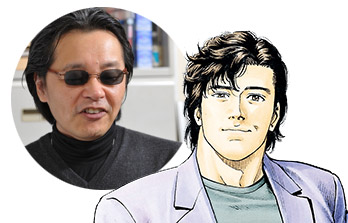 Tsukasa HOJO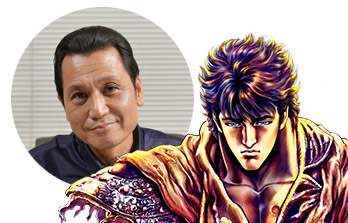 Tetsuo HARA
Ryuji TSUGIHARA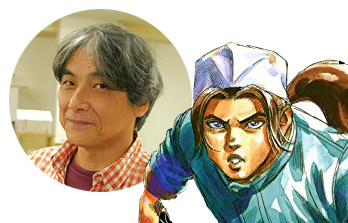 Jun TOMIZAWA
LINKS:
Submission Agreements >>
Company Information(Coamix Inc.) >>